Why is Dodge Not in NASCAR? Will it Come Back?
Published 12/10/2021, 3:45 AM EST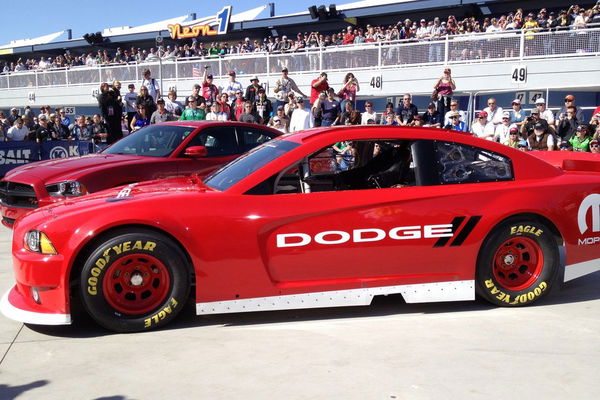 After the 2012 season, Dodge, the iconic American automobile company said farewell to NASCAR. Although it remained a part of the Xfinity Series and the Truck Series for a few more years, Dodge had left the first tier of the sport in 2012 after reentering in 1999.
ADVERTISEMENT
Article continues below this ad
Now, there are reports of another re-entry of Dodge in the sport. It could be a sensational one in 2022 or a sensible one in 2024.
But before we look at when or how Dodge can come back, we need to understand why it left in the first place.
ADVERTISEMENT
Article continues below this ad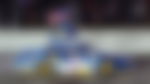 It's a well-known fact that Dodge is one of the most legendary and 'inherently' American brands in the automobile landscape. But the brand, which was owned by Chrysler, after several years of financial struggles, found itself under an Italian umbrella.
Dodge had kept itself running in NASCAR despite Chrysler going bankrupt during the financial recession in 2008. And Dodge really struggled with funding amid a storm of corporate restructuring and ownership battles, which were all finally resolved in 2012.
Fiat had bought Chrysler, and naturally, Dodge in 2012.
And 2012 was a crucial year for Dodge. Because it was in 2012 when Team Penske rolled down the window of the Dodge and jumped into a Ford. This, as they say, was the final 'nail in the coffin' for Dodge.
It was a battle already lost since Fiat didn't have enough interest or faith in the sport. And also since Dodge could no longer find a big team that would take them on.
Will Dodge return to NASCAR?
During the 2021 season, rumors were growing about Dodge making a sensational return in 2022. And President Steve Phelps addressed these rumors as ongoing discussions with other OEMs, that included Dodge as well.
He said, "We're happy about that. It's been widely rumored that Dodge is one of those or closest. I won't confirm or deny that."
Phelps emphasized that when a deal is finally reached, they'll make an announcement.
ADVERTISEMENT
Article continues below this ad
More recently, the rumors have again intensified, this time linking Dodge to Stewart-Haas Racing. Though from a logical perspective, it wouldn't make sense for Dodge to return next year.
Simply because in a few years, NASCAR will undoubtedly transition into a hybrid power train. And investing so much money and time in the R&D of an engine that will be discontinued in a handful of years, makes little sense. Especially when considering Fiat still owns Dodge, albeit as a separate brand now and not under Chrysler anymore.
ADVERTISEMENT
Article continues below this ad
Nevertheless, we hope the question of Dodge returning to NASCAR is not one of 'if' but of 'when' and the 'when' is soon, all things considered.