Why is NASCAR Legend Dale Earnhardt Known as The Intimidator?
Published 12/27/2021, 1:11 AM EST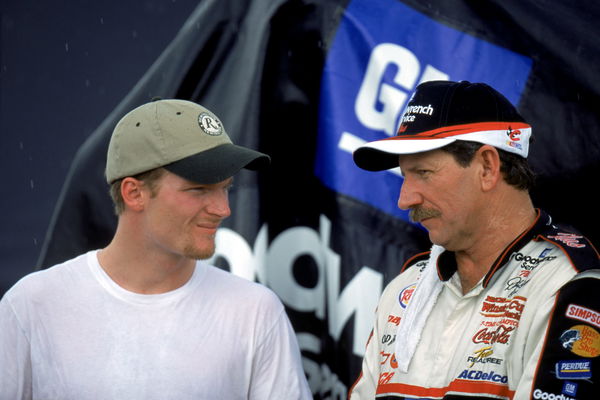 In NASCAR, a fair number of top drivers have earned nicknames from the fans and the community. This includes 'The King' for Richard Petty, 'The Candyman' for Kyle Busch, and many more. There is also a nickname reserved for the legendary driver, the late great Dale Earnhardt.
As it turns out, he was known as 'The Intimidator' to many of his rivals on the race track. This was largely due to his aggressive driving style, which was practically ruthless. Dale Sr was the kind of driver who gave no quarter and had no issues with bumping competitors from behind.
On an interesting note, the nickname surfaced around 1987 after he forced Bill Elliott to spin out during the All-Star Race. Dale Earnhardt had the ability to drive a car beyond its limits; with him behind the wheel, there were two options, drive past his competitors or move them out of the way.
ADVERTISEMENT
Article continues below this ad
How did his nature help Dale Earnhardt in his career?
ADVERTISEMENT
Article continues below this ad
From a neutral standpoint, there were indeed occasions where his actions were controversial. However, nobody could deny his talent behind the wheel. Over the course of his career, Dale Earnhardt channeled all that aggression to win seven NASCAR Cup titles; six of those came with Richard Childress Racing and one with Osterlund Racing.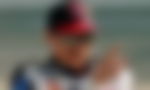 Interestingly, his intimidation also manifested away from the race track as well. His son Dale Earnhardt Jr. said, "You wanted to please him all the time, make him happy and you wanted to, whatever you did, you wanted it to somehow get a response from him."
ADVERTISEMENT
Article continues below this ad
It is also noteworthy that the Bill Elliott incident gave rise to the "Pass In the Grass" tactic. With him behind the wheel of the iconic #3 car, it instilled a sense of fear in many drivers. This is because they would all be waiting for that familiar bump from the nose of Earnhardt's car. Sadly, the 7-time Cup Series champion lost his life in 2001 at the Daytona International Speedway during the Daytona 500. Without a doubt, it was a great loss for the sport. It is difficult to imagine another personality like The Intimidator in NASCAR.