Why Jimmie Johnson Picked the Number '48' for His Car When He Joined Hendrick Motorsports
Published 12/21/2020, 9:06 AM EST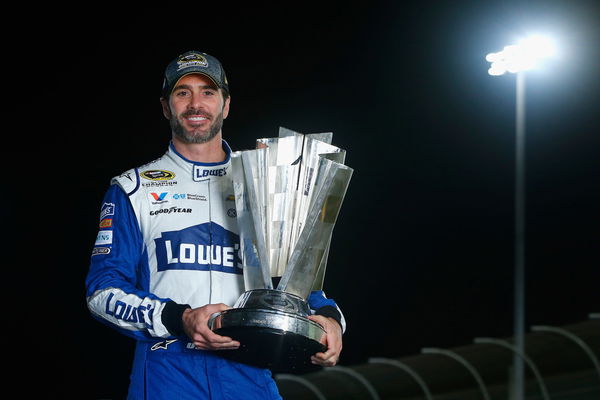 ---
---
It saddened NASCAR fans when they learned Jimmie Johnson would retire from the Cup Series following the end of the 2020 season. He has entertained and dazzled audiences to no end with some gutsy racing and off-track humility.
ADVERTISEMENT
Article continues below this ad
Johnson is right up there among the other greats with his seven Cup Series titles and is a true icon of the sport. Not to mention the tremendous number of race wins that followed over a period of nearly two decades.
But a significant aspect that people recognize Johnson by is the No.48 emblazoned on his racecar, which he has made iconic. One that goes down in the history of NASCAR racing.
ADVERTISEMENT
Article continues below this ad
So what really is the reason behind picking that particular number?
Jimmie Johnson raced with 'number 4' or 'number 8' during his early days
Responding to the question, Johnson stated, "There's a process of selecting a number when a new team is just put into NASCAR competition. They provided us a list of numbers that were available. We all had varying opinions on what that should be."
Naturally, because Robbie Gordon, Bobby Hamilton Jr, and Kevin Lepage shared the No.4 at the time, that number was not an option. Neither was No.8, as Dale Earnhardt Jr had already taken over that number since his debut in 1999.
"And then I raised my hand and said look every time I've won a championship in my younger years, I either had the number 4 or the number 8. And Jeff is a part-owner in the car, his number's 24. So there was a little play on numbers there, and we selected the 48," concluded Johnson.
The seven-time Cup Series champion starts a new chapter
Looking back on his illustrious career in the Cup Series, the No.48 has proven to be a very lucky number for Johnson. Some have even suggested retiring the number in his honor and contributions to the sport.
ADVERTISEMENT
Article continues below this ad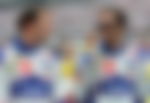 Following his retirement from the premier division, Johnson has now signed up with Chip Ganassi Racing on a two-year deal. He will run a number of races with the team in IndyCar, again in the no. 48 car.
Prior to that, the 38-year-old also has the Rolex 24 at Daytona race to look forward to.
ADVERTISEMENT
Article continues below this ad
Wherever he goes, 48 will strive to live in people's minds and continue to recognize it as Jimmie Johnson's iconic number.
MORE – WATCH: The Most Emotional Moments from Jimmie Johnson's Final NASCAR Cup Series Season