Why Ryan Blaney and Matt DiBenedetto Have a Genuine Chance to Progress in the NASCAR Playoffs Race
Published 09/16/2020, 8:30 AM EDT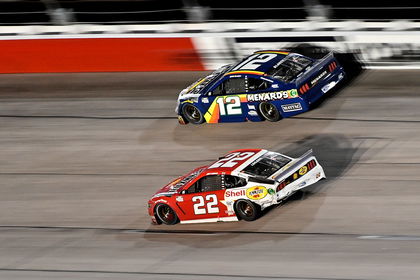 ---
---
The focus around the final transfer spot for the next round in the NASCAR Cup Series Playoffs is mainly around Clint Bowyer, William Byron, and rookie Cole Custer. Bowyer holds the 12th and final spot, with Byron and Custer sitting just outside.
ADVERTISEMENT
Article continues below this ad
Matt DiBenedetto and Ryan Blaney hold the next two spots but are not in the discussion currently. That is because of how far they currently sit outside the 12th spot. DiBenedetto goes to Bristol 25 points off the transfer spot, while Blaney is 27 points behind Bowyer.
The equation is simple, yet so difficult for them. They have to win at the Bristol Motor Speedway to progress in the Playoffs. While many would not give them a chance to win because of their current form and the quality of the competition, both Blaney and DiBenedetto can find motivation from a piece of history.
ADVERTISEMENT
Article continues below this ad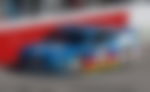 Why Blaney and DiBenedetto have a shot at the final spot
Since the Playoffs format was introduced in 2014, on three occasions a driver has reached the next round despite being more than 20 points behind the transfer spot. And all of those drivers are part of the current field.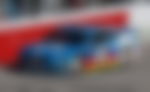 In 2015, Kevin Harvick was 23 points adrift, entering the Round of 16 elimination race at Dover. He won and moved to the next round. Chase Elliott overcame a 22-point deficit to enter the Round of 8 last year. He was also helped by 15 stage points and finished second in the elimination race.
Denny Hamlin entered the Round of 8 elimination race last year, 20 points behind the final spot. He too scored a win and entered the championship race.
While all three are regular winners through the season, DiBenedetto and Blaney are quite capable to emulate those performances as well. A former NASCAR driver and now an analyst for NBC, Jeff Burton, believes Blaney can grab a win at Bristol.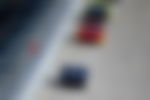 Confident drivers ahead of NASCAR playoffs race at Bristol
ADVERTISEMENT
Article continues below this ad
"Of everybody that we're talking about, he (Blaney) is the guy that I think has enough speed. And has shown me at Bristol to have enough speed where he can win this race and advance into the next round," Burton said.
Meanwhile, DiBenedetto himself believes he is a strong contender at Bristol. "If there is one track to be in a must-win situation that I would choose it would definitely be Bristol," he said recently.
ADVERTISEMENT
Article continues below this ad
While both drivers have a mountain to climb, it will be interesting to see whether they can step up at Bristol when needed to the most.