Why Was the 2009 Copart 200 at the Gateway International Raceway Controversial for Matt Crafton?
Published 01/25/2022, 9:20 AM EST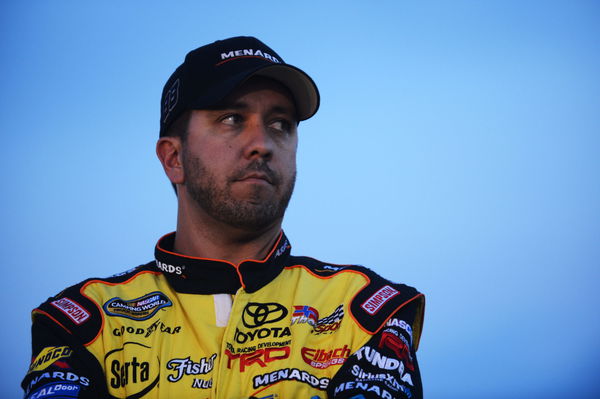 In his long career in the Truck Series, Matt Crafton has delivered some bizarre statistics. In 2019, he won the title without even winning a single race. A decade earlier, he went winless yet again but still managed to finish 2nd behind Ron Hornaday Jr. It was during this 2009 season that the race at the Gateway International Raceway stood out.
Admittedly, the start of the race witnessed very little drama. However, on lap 47, race leaders Colin Braun and Hornaday Jr started trading paint. This allowed Todd Bodine to take the lead from them, and even Crafton took advantage. Soon enough, Ron Hornaday Jr got his act together and retook the lead.
ADVERTISEMENT
Article continues below this ad
Around lap 103, Crafton attempted to let Hornaday know that he was lurking. Unfortunately, he got a little too enthusiastic and shoved the #33 truck up the track, making him lose momentum. During the restart, many could see the signs of an impending dogfight between the two.
What happened to Matt Crafton during the race?
ADVERTISEMENT
Article continues below this ad
Sometime during the race, Braun dove down the inside of Crafton but got spun around. The race progressed without too much chaos until 11 laps to go, when the caution came out for debris on the track. Around that time, Hornaday Jr was leading, but his crew chief Rick Ren was getting worried about an incident.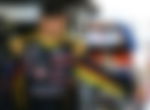 Sure enough, on the restart, Hornaday got away well, but 2nd-placed Todd Bodine got spun out. The culprit was none other than Matt Crafton, who was running third in the race. The race got red-flagged with seven laps remaining, and Bodine was not mincing his words. Cue the Jaws theme, as Crafton lined up behind Ron Hornaday for the restart. Ren's grim prediction came true as Matt Crafton hooked Hornaday Jr and spun him out to take the lead.
ADVERTISEMENT
Article continues below this ad
Admittedly, Crafton could have been given the benefit of doubt for the Braun incident. Bodine's crash pointed a few fingers, but this crash with the race leader was quite incriminating. NASCAR evidently agreed and black-flagged the #88 of Matt Crafton and sent him to the back of the lead lap pack. This placed him in 13th position for the restart and a comeback to stage. Eventually, Crafton ran out of laps and finished 6th, while a delighted Mike Skinner won the race.