"Will Bring the Racing Closer" – Joey Logano Believes NASCAR Next Gen Car Will Level the Playing Field
Published 05/08/2021, 8:00 AM EDT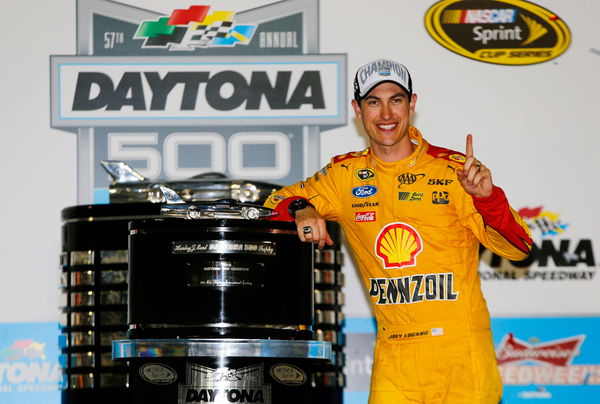 ---
---
A few days ago, NASCAR launched its Next Gen Toyota, Ford and Chevrolet cars. Joey Logano was one of the drivers to help unveil the new cars. Ahead of the Cup Series race at Darlington, he spoke about the car and gave his thoughts on it. According to him, every piece of the car is going to the race teams.
ADVERTISEMENT
Article continues below this ad
He said, "You have to ask the questions, 'what do we want to race?' Parts and pieces that were building a little lighter, a little stronger than the next guy's. Or do you want to race a car set up on the race track. Think about what we're spending building only one part, its a little bit ridiculous."
Logano acknowledged that the Next Gen car will really help in lowering the costs. In addition to that, the fans will also notice the difference in speed and it will improve racing. He also warned that it has come to a point where if a driver does not win, he cannot blame the car. In essence, everyone has the same tools, but they are using it differently. At the end of the day, it is a matter of the whole package, the car, tyres, driver skill and strategy.
ADVERTISEMENT
Article continues below this ad
"It will actually bring the racing closer on the race track…If you're not winning you can't say it's the car. You know, you can't say you're getting beat with the parts and pieces," Logano said.
Joey Logano is looking forward to this weekend's race at Darlington
ADVERTISEMENT
Article continues below this ad
As he prepares for Sunday's Cup race, Joey Logano will be hoping to be the 11th winner. Admittedly, he does not have a particularly great track record at Darlington. However, this season has proven to be quite unpredictable. On the other end of the spectrum, Logano has a bit of a mountain to climb from 12th on the grid.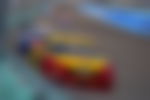 Meanwhile, teammate Brad Keselowski starts on pole position for the second race in succession. Behind him on the grid are Kevin Harvick, Kansas race winner Kyle Busch and Martin Truex Jr. Another driver who has plenty to lose is Denny Hamlin, who starts from 7th place after a disappointing couple of races.
ADVERTISEMENT
Article continues below this ad