Will Ryan Newman Be Joining The Virtual eNASCAR Grid Before His Return?
Published 04/27/2020, 11:48 AM EDT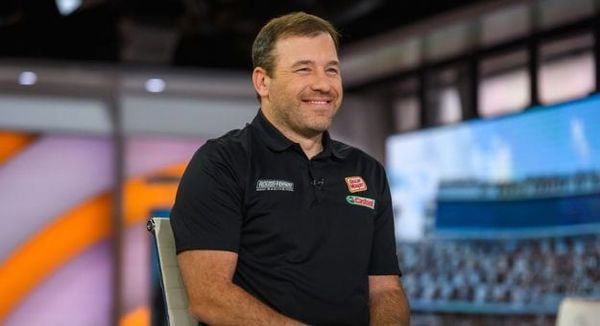 Yesterday, Ryan Newman Announces he will return to racing when NASCAR racing resumes. Newman reported his arrangement to come back to the track during the broadcast of the eNascar iRacing Pro Invitational Series at virtual Talladega Superspeedway.
ADVERTISEMENT
Article continues below this ad
Newman said on Sunday that he will come back to racing when the season continues. He got into a severe accident during the last lap of the Daytona 500 in February. The 42-year-old driver was hospitalized for two days with some serious wounds after his crash.
"That's the absolute plan, for sure," Newman said. "I'm healthy. I've been blessed with another layer of this situation giving me more time to heal and look forward to being back in the seat."
ADVERTISEMENT
Article continues below this ad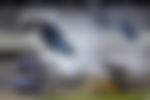 eNASCAR is all the rage after Coronavirus pandemic shuts real racing
ADVERTISEMENT
Article continues below this ad
Since his accident in Feburary, the whole NASCAR grid has gone online. The coronavirus pandemic has forced sporting activities around the globe to postpone or cancel events. Many have gone online to keep the fans engaged during this time of distress. NASCAR in association with iRacing has launched the eNASCAR Pro Invitation Series featuring real-life Cup drivers and veterans battling it online on virtual race tracks.
Newman didn't make any announcement about his virtual racing debut in Pro Invitation Series. However, his presence during the broadcast of an eNASCAR event indicates that he might be ready to take the virtual racing challenge soon. And can make his debut before returning to real NASCAR racing when the season resume.
NASCAR racing will probably return for a short race a week before the planned Darlington race on May 17th.
ADVERTISEMENT
Article continues below this ad
Multiple racing stars like Kyle Busch, Danny Hamlin, Parker Kligerman, and Alex Bowmen regularly feature in the iRacing events. Recently many retired/semi-retired veterans like Jeff Gordan and Bobby Labonte are also featuring in the iRacing Pro Invitation Series.