"William Byron Obviously!" – Dale Jr Download's Cryptic Post Sends NASCAR Sends Into a Frenzy With Hendrick Motorsports Driver Speculated as a Guest
Published 03/29/2022, 2:55 PM EDT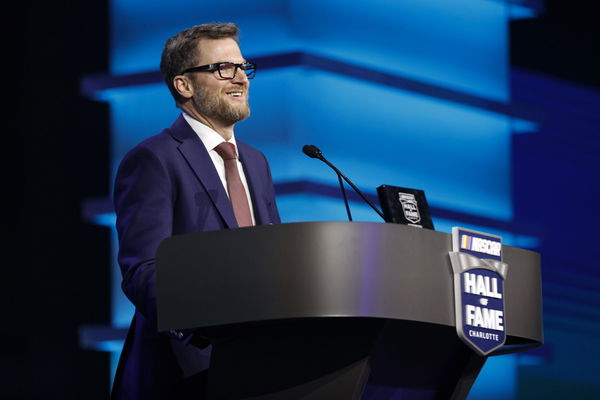 The Dale Jr. Download has crept its way up the charts for NASCAR Podcasts. Of course, Dale Earnhardt Jr. is one of the most popular entities in NASCAR to this day, even after being retired. So, naturally, his podcast has to be one that gets attention. However, that is not the only reason it's so popular.
Dale Jr.'s entertaining way of hosting the podcast, and his ability to relate to the drivers and fans. Considering, he was a NASCAR driver before and is a fan of NASCAR now. On top of that, the number of people who have joined the former NASCAR driver on the podcast also reflects the contacts he has. And we have seen and heard a very large number of big entities in the Dale Jr. Podcast. However, there is one person who hasn't been on yet, according to a tweet.
ADVERTISEMENT
Article continues below this ad
Seems like Dale Jr let the fans guess who could be the mystery guest.
NASCAR Fans Guess Who will Join Dale Earnhardt Jr
The fans had a lot of guesses! Some thought it was the up-and-coming Hendrick driver who Kyle Petty labeled as the future of Hendrick Motorsports.
Some thought it will be an older legend.
Oh man, I can't wait! The reason I ever started watching NASCAR. I still live in the next town over from his hometown. Theres a sign a mile from my house that still stands today that reads. "Welcome to Newburgh ME. Hometown of NASCAR driver Ricky Craven" Pic of he and I from 2002 pic.twitter.com/h7X1mOTpgd

— Ryan Johnson (@RyanJ94) March 29, 2022
Heck yeah! I always loved craven. Closest i ever came to meeting craven was meeting johnny benson at bristol and he was buying a craven busch series diecast

— Khori Jones (@kt_jones7437) March 29, 2022
I believe Terry has been on so that leaves Ricky Craven!

— Daniel Brown (@MisterB0811) March 28, 2022
Got to be Craven, haven't heard from Ricky in a while I'm sure he has something exciting to elaborate on, but I'm sure it's
Jeffy, one of his bow tie gangsters to talk Chevy.
How boring!!

— Tony P. (@tparrini1) March 29, 2022
Other NASCAR fans saw this as an opportunity to joke around.
However, some fans wanted Dale Jr to bring back some old guests!
Whatever you do, we need an update Jeff podcast.. would love to hear about his transition from the booth to the role he's in now.

— Matthew Bruce (@Matthew_Bruce16) March 28, 2022
Big News for Dale Jr. Download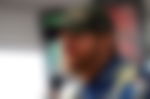 Former NASCAR driver, Dale Earnhardt Jr. runs one of the most popular NASCAR Podcasts, The Dale Jr Download. And they just announced something big. Dale Jr. Download will now officially feature on television.
Watch This Story: NASCAR TV ratings are in, and the Clash is most-viewed since 2016
"It debuts on Peacock this Thursday afternoon, March 17th, 6:00 p.m, the Austin Cindric episode."
"You can go to Peacock and you can start watching. You can start watching all our past stuff but you can watch new episodes this week," Earnhardt Jr. added. "We have been recording the episodes this year that we've been doing up to this point. So those possibly could make TV as well."
ADVERTISEMENT
Article continues below this ad
Although, there's a catch with the TV version of the show.
The episodes that will air on TV will be edited for 30 minutes in duration from their original uncut duration of around 90 minutes, which Dale Jr. emphasized.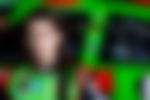 ADVERTISEMENT
Article continues below this ad
"You're gonna be missing out on some of the great content if you don't listen to the whole thing."
In the end, we are very excited to see the new guest on the Dale Jr. Download!