William Byron Reveals He Is in Talks With Hendrick Motorsports Teammate Kyle Larson to Do More Off-Track NASCAR Stuff Ahead of Bristol Dirt Race
Published 03/28/2022, 9:05 AM EDT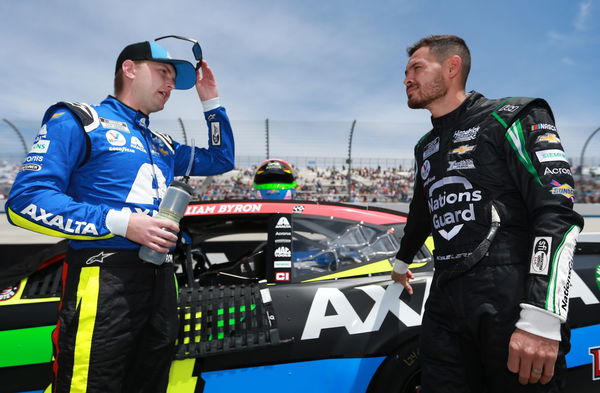 William Byron had a great run last Sunday at the Atlanta Motor Speedway. He won the race in the late stages, picking up his 3rd win in the NASCAR Cup Series. However, Byron spent some time going back to his roots, racing in the super late model series, and winning a few races before heading to Atlanta.
ADVERTISEMENT
Article continues below this ad
Byron seems to have shown his true pace in the Late Model. On top of that, he reflected that in the Cup Series by snatching the Atlanta win. But what inspired him to compete outside of NASCAR?
ADVERTISEMENT
Article continues below this ad
William Byron Credits Fellow Hendricks Driver to Inspire him
MRN's NASCAR Live podcast featured the Atlanta winner recently, where he talked about what inspired him to do more non-NASCAR stuff.
"Yeah, I'm having a great time. It's definitely something that I wanted to do for a little while now and seeing Larson go do it last year, knowing our guys have been really supportive of us doing other races. So, for me, it's logistically a lot of moving parts. But, for me as a driver, it's great to go do that." 
The 2021 Cup-Series winner, Kyle Larson, seems to have really inspired his fellow Hendricks Driver to compete in other races. In fact, he credited the Cup Series for his Atlanta Motor Speedway win.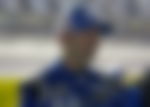 "Being able to go race and have fun, not have the pressure of the Cup Series. And, it kind of trickles over into the Cup Series, on Sunday, just having the same mentality, so, nice to see it pay off."
Watch This Story – Chase Elliott Salary and Net Worth 2022
ADVERTISEMENT
Article continues below this ad
Kyle Larson is Helping William Byron With Dirt Racing
Briston Dirt Race is one of the most exciting events on the NASCAR calendar. With the dirt on the track, we get to see a very different style of racing. Though, it is definitely a challenge. Byron talked about him and Kyle preparing for it, "I've been looking at doing some other things. I've been talking to Kyle a lot about dirt races and maybe doing some dirt late model races soon."
To sum it up, it's really nice that William Byron can go out and have fun racing to release some of the stress from the grueling Cup Series. Moreover, the help and support from fellow teammate Kyle Larson reflects a great team harmony, and we're looking forward to what more is to come from the drivers.
ADVERTISEMENT
Article continues below this ad