With Support From Star Teammates, Can Ryan Blaney Do the Improbable in NASCAR Cup Series Playoffs?
Published 09/14/2020, 8:00 AM EDT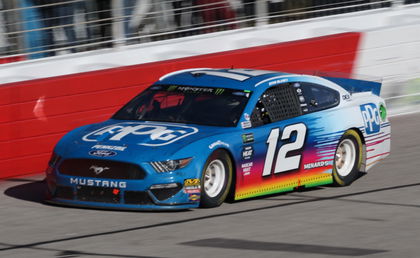 ---
---
Neither Ryan Blaney nor anyone from his team would have imagined his current predicament in the NASCAR Cup Series Playoffs. Blaney entered the Playoffs as the 7th seed but is now languishing at the bottom of the field with the elimination race coming up.
ADVERTISEMENT
Article continues below this ad
While Blaney may technically still be able to progress to the next round without a win at Bristol, anything less than a win will mean he has to depend on other drivers' results.
Blaney's Team Penske mates Brad Keselowski and Joey Logano are in much better positions, with Keselowski already through after his win at Richmond.
ADVERTISEMENT
Article continues below this ad
Joey Logano and Brad Keselowski rally behind Ryan Blaney
The two-star drivers believe their younger teammate has it in him to make it through, despite his current predicament. The message is simple – go for the win at Bristol and nothing else.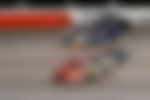 "Just go win the damn thing. He's really good at Bristol and he can do that. Don't think about it, just go win it," Keselowski's message for Blaney said.
Logano also showed confidence in Blaney's abilities to do the improbable. "First off, Blaney has done this long enough and has been in these positions before, so I think you kind of figure out what you need in your own way," Logano said.
Can Blaney somehow progress in the NASCAR Cup Series Playoffs?
Blaney's misfortunes began even before the Playoffs actually kicked into gear. His No. 12 team was slapped with a 10-point penalty before the Darlington race as they left a lead bag in the car. He struggled in the race and finished 24th.
ADVERTISEMENT
Article continues below this ad
At Richmond, he had to pit for a second time during the competition caution due to loose lug nuts. He could not do much after that and finished 19th.
But all that Blaney wants to do now is forget the past and focus on Richmond. "What happened at Darlington happened and what happened tonight is already done and gone, so all we can do is look for Bristol and go try to have a really good run and try to win the race and move on. That's our only hope," Blaney said.
ADVERTISEMENT
Article continues below this ad
With the support of his teammates and a fearless attitude, it will be interesting to see what Ryan Blaney can do at Bristol this weekend.