"Work Ethic is Incredible" – NASCAR Great Jimmie Johnson Earns High Praise From IndyCar Legend Dario Franchitti
Published 03/08/2021, 6:45 AM EST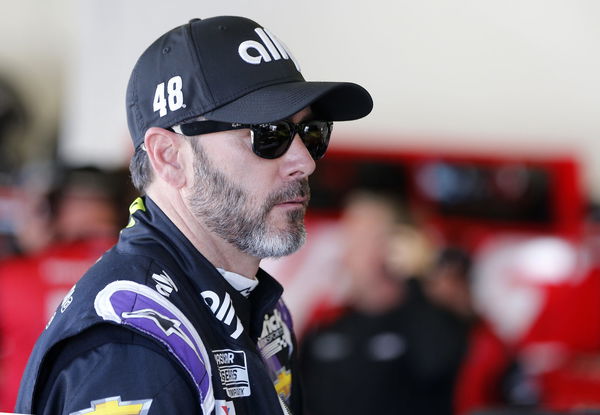 ---
---
Jimmie Johnson is expected to make his IndyCar debut in April. Needless to say, many are excited by the prospect of the NASCAR legend joining in the fray. In light of this, former IndyCar champion Dario Franchitti opened up on Johnson's recruitment to the series.
ADVERTISEMENT
Article continues below this ad
According to him, in terms of their appetite for details and work, Johnson and his new teammate Scott Dixon are almost alike. Since he was also highly detail-oriented, Franchitti hoped that he also followed a similar path. This is why he managed to observe that Johnson operated on similar lines.
The Scottish driver admitted, "It's going to be difficult at the beginning, it's going to be hard, let's not beat about the bush.
ADVERTISEMENT
Article continues below this ad
"He's never been on a street course before. When he gets to St. Pete that's's going to be hard. He continuously wants to test himself and to push himself. We being Chip Ganassi Racing are giving him everything we possibly can to succeed."
What else did he say about Jimmie Johnson?
The four-time IndyCar champion insisted that Johnson knows when to close the gap to his rivals. All through testing, the 45-year-old driver has been inching closer and closer to the rest of the pack. Of course, it not easy to adapt to the IndyCar way of driving, especially after two decades in the NASCAR scene.
"I like to think I was like that. I love details. The more details you can give me, the harder you have to work, that's fine. Jimmie's that guy.
"He's closed the gap to where he needs to be. Percentage-wise, he's getting to those last few tenths. He's trying to recalibrate 20 years of driving stock cars. He's not coming from zero, he's coming from less than zero because of his stock car habits," Franchitti said further.
"Talent-wise, you've seen what he's done. It's ridiculous. He's got so much talent. His work ethic is incredible," he added.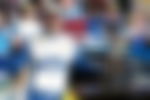 Franchitti acknowledged that Johnson is hugely talented, and his seven Cup Series titles are enough proof. In addition to that, the Scot even praised the California native for his incredible work ethic.
ADVERTISEMENT
Article continues below this ad
However, he knows that Jimmie Johnson won't be running at the sharp end immediately. So, Dario Franchitti urged Johnson fans to be patient, if they want to see him racing at the front. On the other end of the scale, the ex-IndyCar driver noted that it would be interesting to keep an eye on Johnson's development.
For the moment, Jimmie Johnson is anxiously waiting for his debut season to begin. He will be competing under the Chip Ganassi Racing banner on all the road course events on a 2-year contract.
ADVERTISEMENT
Article continues below this ad