"Worst Mistake I Ever Made"– Denny Hamlin Wants to Embrace Distractions Ahead of NASCAR Cup Series Finale
Published 11/06/2020, 9:43 AM EST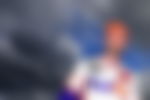 ---
---
Many drivers have different approaches heading into their respective races. But Denny Hamlin is certainly not one among the stress takers, as he aims to win his maiden NASCAR Cup Series championship.
ADVERTISEMENT
Article continues below this ad
The Joe Gibbs Racing man faced disappointment in the final race during the 2010 season. Despite the pressure of the race, Hamlin believes distractions are something he likes to embrace ahead of a high stakes event.
Speaking in the pre-race media conference, Hamlin was quoted as saying, "If I had a tennis court, I would, but you know, that's the thing, right. I'm different when it comes to that. I look for distractions versus people trying to avoid them."
ADVERTISEMENT
Article continues below this ad
Denny Hamlin admits to making a mistake before the 2010 championship race
The No.11 famously came up short in his effort to unseat Jimmy Johnson as the reigning champion in 2010. The fact that he led the series with 8 wins represented disappointment when he ultimately could not clinch the cup.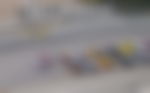 "I tried to avoid them in 2010 and it was the worst mistake I ever made was just not enjoying the weekend. It was my birthday weekend, why wouldn't I celebrate that anyway."
So perhaps a change in approach might work wonders for Hamlin. At the end of the day, his objective from all the experiences he has gained over time would be to drive his best race ever.
Hamlin will still be focused on Sunday's race despite the 'distractions'
The man from Florida will start 4th on the grid at the Phoenix Raceway. "It's my personality. I make sure that I spend the dedicated amount of time I need to do to prepare. And beyond that, I do my normal, everyday routine, which is just live life.
ADVERTISEMENT
Article continues below this ad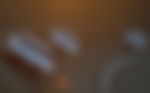 "I was at a friend's daughter's birthday party a couple days ago, and I'll go golfing tomorrow for the next couple days. I'm happy with the result because I know that I'm going to be prepared when I get in the car on Sunday to do the best job possible," concluded Hamlin on the topic.
Regardless, it will be a fascinating race that pits Hamlin against some equally talented contenders. And he will hope that these distractions would help him put the disappointment he suffered nearly a decade back behind him for good.
ADVERTISEMENT
Article continues below this ad