"Would've Given My Left N*t" – Former NASCAR Driver Defends Bubba Wallace's Rain-Shortened Win
Published 10/09/2021, 1:56 AM EDT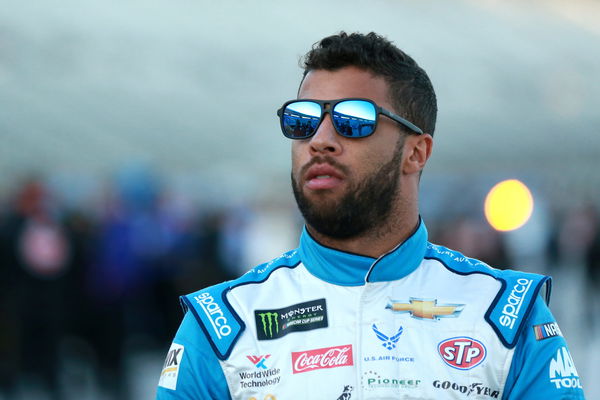 ---
---
Last weekend's NASCAR Cup Series race at the Talladega Superspeedway was a bit anticlimactic. As it turned out, poor weather conditions forced the officials to stop the race for good and declare a winner. Around that time, Bubba Wallace found himself in the lead, so he was awarded the win, his first career one. However, some have felt that Wallace did not deserve the win, simply because it was shortened.
ADVERTISEMENT
Article continues below this ad
In light of this, a fair number of people have leaped to Wallace's defense. Among them was former NASCAR driver Rick Mast, who admitted that he would have loved to be in Wallace's position. He wrote on Twitter, "For all the folks fussing about Bubba Wallace's rain shortened victory. I would've given my left n*t for a rain shortened cup victory. Well, maybe only a part of my left n*t."
How did Bubba Wallace perform in that race?
ADVERTISEMENT
Article continues below this ad
To be perfectly honest, the African-American driver did an exceptional job on home turf. He started the race down in 19th place and kept his nose clean throughout, even dodging a few wrecks. Eventually, he wormed his way into the lead, and kept it until the red flags waved.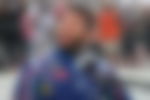 From there, it was just a massive waiting game until the officials passed word that Wallace was the winner. Obviously, he was jubilant and did not care whether it was a 'proper' win or not. At least he was able to get his trophy, unlike his predecessor, Wendell Scott.
Apparently, Scott had won his one and only race in 1964, but the officials at that time, waved the chequered flag too late. After a protest, they finally awarded the win to Wendell Scott, making him the first African-American winner. Now it seems that Bubba Wallace has turned himself into his perfect successor and surpassed Scott.