YellaWood 500: How Many NASCAR Fans Will be Allowed in Attendance at Talladega?
Published 10/02/2021, 10:14 AM EDT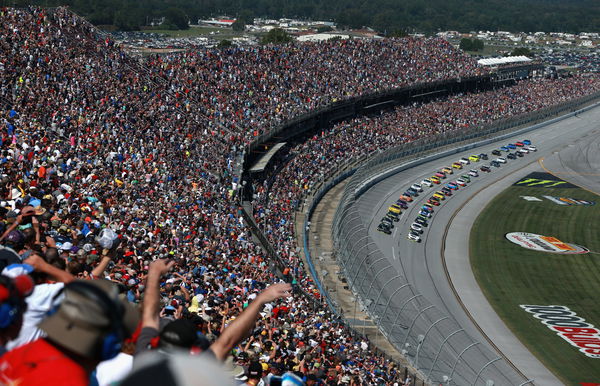 ---
---
This weekend is the 2021 Yellawood 500 at the Talladega Superspeedway. The iconic venue marks the second race in the Round of 12 in the Cup Series Playoffs. Just like last year, there will be fans present at the speedway to watch the events unfold before their very eyes. It is worth mentioning that the race will kick off with a full capacity arena.
ADVERTISEMENT
Article continues below this ad
According to Talladega Superspeedway President Bill Crichton, they have outpaced sales trends compared to the 2019 figures. Last year, the venue could only host a race with a limited number of spectators. So, they can only compare the figures from the 2019 season. Unfortunately, no official numbers have been released yet, but the speedway is said to have a near 100,000 seating capacity.
What to expect from the 2021 Yellawood 500 at Talladega?
ADVERTISEMENT
Article continues below this ad
This weekend, Denny Hamlin starts on pole position at the longest speedway on the calendar. However, he is under zero pressure, as his win in Las Vegas was enough to seal his berth. On the other end of the scale, the remaining 11 drivers are squabbling for seven seats in the next round. In other words, he can relax or try and play the team game and help his teammates qualify for the next round.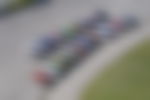 Admittedly, Hamlin could be a favorite, as he won last year's edition of the Yellawood 500. Other winners include Ryan Blaney in 2019, Brad Keselowski in 2017 and 2014, and Joey Logano in 2016 and 2015. What this also means is that Hamlin and the Joe Gibbs Racing team will be wary of all three Team Penske drivers.
This is especially since this is a happy hunting ground for them. In addition to that, the Hendrick Motorsports team have looked strong all year. Naturally, all JGR drivers will be on their toes, and more so, considering that they are in a Playoff dogfight. Furthermore, the superspeedway's notoriety will make many of them wary of first-time winners spoiling the party. Back in 2017, Ricky Stenhouse Jr proved it when he won the GEICO 500.