"You Don't Want It to Go Well": Dale Earnhardt Jr. Reveals the Dark Side of Chase Elliott Being Replaced at Hendrick Motorsports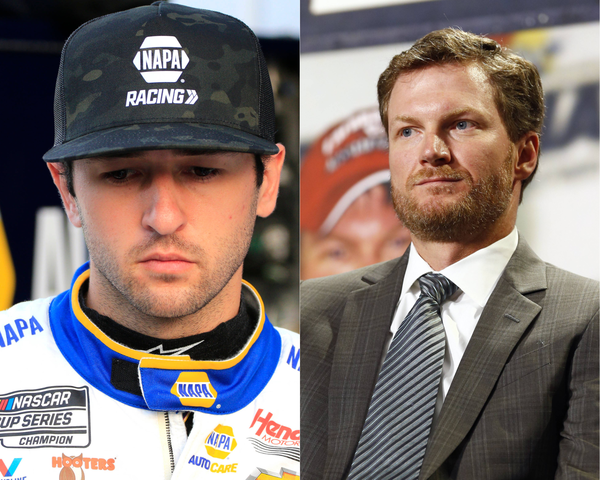 For a sportsperson, there can be nothing as devastating as having to sit on the sidelines because of some unfortunate accident. This is something that Chase Elliott, must be enduring. In an elite sport where missing out on even a single race can cost the driver crucial championship points, it seems like the reigning NASCAR Cup Series Most Popular Driver might miss out on more than a few. This is something that his team Hendrick Motorsports' former star, Dale Earnhardt Jr, understands very well.
Though Chase Elliott underwent successful surgery and is recovering steadily, his snowboarding accident on March 3 has seen several former drivers and peers show their concern. Dale Earnhardt Jr. got vocal about the aftermath of the Chase Elliott incident and drew parallels to his own career. He opened up about his time away from his racecar, explaining the "terrible" position a racer is in when they are sidelined due to an injury.
Dale Jr. opens up about the internal conflict he went through
ADVERTISEMENT
Article continues below this ad
On The Dale Jr. Download podcast with his co-host and friend Mike Davis, Junior talked about the sudden turn of events and about how he felt when he had to sit out of the competition while his fellow racers took his spot. When asked by his co-host what it's like to watch other drivers in your car while you are sidelined, Dale said, "It's weird man, I'm gonna be honest. You don't want it to go well."
"There's half of you that wants it to not go well, there's half of you that wants it to go well. It's a really, really weird feeling. I'm just gonna be clear, man. When you are not in the car, you are terribly conflicted and you are probably not your best self in terms of how you want things to happen."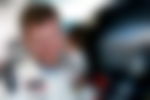 Further, putting things into perspective, Dale briefly delved into the psyche of a racer when faced with a similar plight. Quoting Dale, "I wanted them to do well, but not too damn good, you know."
READ MORE: "It Kept My Head in the Game": Chase Elliott Credited His NASCAR Championship Success to His Father's Stringent Demands in a 2021 Interview
Referring to his fellow racers, Dale Jr. explained how a player entering the game in your spot and outshining you can hurt the ego.
Dale Earnhardt Jr. admits to having an ego issue
ADVERTISEMENT
Article continues below this ad
Talking about the times in his career when he had to sit aside and watch teammates like Alex Bowman and Jeff Gordon on the track, Junior said, "I wasn't sure. Somebody else is gonna drive the car. And, what if the car goes way faster? You know, you got an ego […] Whether a driver is really willing to admit that…I can admit it now; because it is after the fact."
Dale further proceeded sensibly to lay down the conflicting thoughts he had, saying, "But you got a crew chief or member of the team that you want to have success. And you probably like the guy that's actually driving the car. You want him to have a good day."
ADVERTISEMENT
Article continues below this ad
Toward the end of the conversation with Mike, Dale Jr. stated how Elliott is dealing with the situation. Referring to the youngster, he said, "he's handling this like a pro" and wished him a speedy recovery.
WATCH THIS STORY: Dale Earnhardt Jr urges NASCAR racers to hold everybody accountable. 
Edited By: Nischal Kandpal