"You Got to Cherish Every Single One" – Todd Gilliland After his Truck Series Win at COTA
Published 05/24/2021, 10:08 AM CDT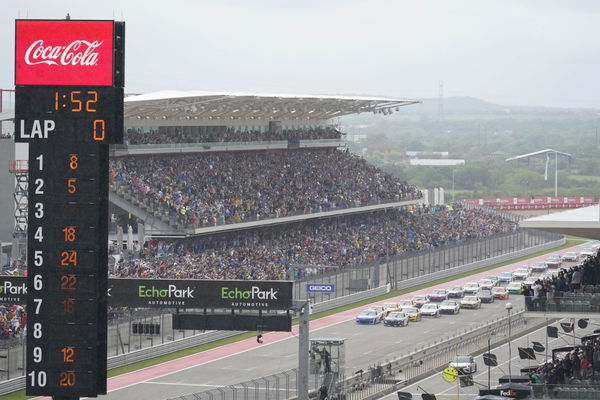 ---
---
Todd Gilliland recently triumphed in the NASCAR Truck Series at the Circuit of the Americas. He was the only Ford driver in the Top 10, with an army of Chevrolets behind him from second to eighth. Finally, two Toyotas completed the Top 10, but nobody could stop Gilliland.
ADVERTISEMENT
Article continues below this ad
Speaking about his win, he said, "The win just feels amazing. These things are hard to win. I know we're only in the Truck Series, but you got to cherish every single one so much. The last few years has been tough, it's much easier to go to the race track and be happy. When things get harder, you got to work even harder."
How did Todd Gilliland grab victory at COTA?
ADVERTISEMENT
Article continues below this ad
Admittedly, the 21-year-old did not have an easy time on the track due to wet conditions. Fortunately for him, he endured and grabbed the lead late in the race to pull away. He was part of a four-car lead group that pulled away for a while. Later on in the final few laps, he battled past Sheldon Creed, Tyler Ankrum and Kaz Grala, and kept the lead.
In the process, Gilliland had the honor of being the first NASCAR winner at the Circuit of the Americas. In any case, the winners of the Truck, Xfinity, and Cup Series races would make history. However, Gilliland was the first one to stake his claim among all his rivals.
ADVERTISEMENT
Article continues below this ad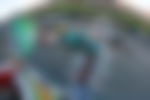 As it turned out, he took top honors during the first stage. Unfortunately, a jump-starting pit crew member incurred a penalty and Todd Gilliland was forced to start from the back. Nevertheless, he took that as a challenge, and scythed his way through the field until he reached the leaders with 10 laps to go.
From there, he engaged in a massive dogfight with race leader Ankrum. Later on, as the track dried up, Gilliland came into his own and drove faster. Surprisingly, despite the terrible conditions, every driver was quite well-behaved on the track.
ADVERTISEMENT
Article continues below this ad