"You Were Having a Tantrum"- Dale Earnhardt Jr Jokes With Jeff Gordon Over 2006 Daytona Race
Published 05/10/2021, 3:01 PM EDT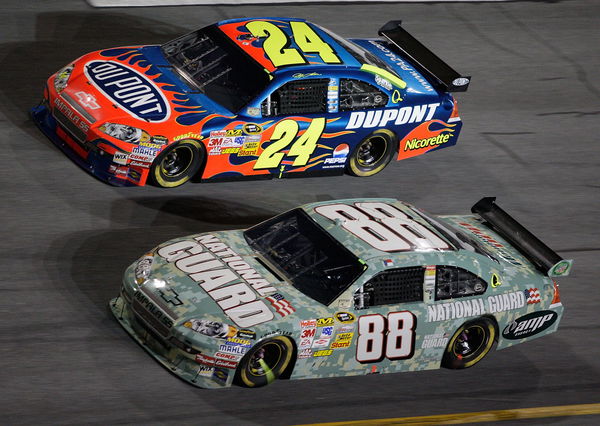 ---
---
During the 2006 Pepsi 400 at Daytona, there was a small moment involving Jeff Gordon and Dale Earnhardt Jr. As it turned out, the two of them have very contrasting views on their moments. Gordon got increasingly annoyed when Dale Jr was right on his tail and gave him many 'love taps'.
ADVERTISEMENT
Article continues below this ad
It got to a point where Gordon began complaining on the radio and swearing at Dale Earnhardt Jr. Luckily, nothing much came of the incident and neither of them crashed.
However, Gordon was fuming and wanted the driver to stop bumping him. In the end, Dale Jr finished 13th on the track while Gordon crashed out.
ADVERTISEMENT
Article continues below this ad
When the video clip of the incident surfaced, they had to clear the air about it. Dale Jr joked that all those years ago, he got the impression that, "All those years (Jegg Gordon) I thought "I'm helping THE man, Jeff Gordon, this is awesome. I bet he appreciates me helping him" and now I learn you were up there having a tantrum."
Jeff Gordon quickly responded to Dale Jr's comments
ADVERTISEMENT
Article continues below this ad
The former NASCAR champion clarified that he 'loved to push the talk button on the steering wheel and complain'. However, he was a bit miffed at the fact that Dale Earnhardt Jr was constantly pushing him in the corners. Instead, he would have appreciated getting a few friendly bumps on the straightaway.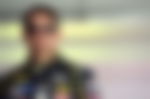 Truthfully, Gordon had a point, considering how a bump-draft in the corners could have led to disaster. One wrong move and there could have been a crash between the two.
ADVERTISEMENT
Article continues below this ad
In the end, Gordon eventually crashed, though the other drivers included Greg Biffle, J.J. Yeley, and Mark Martin. The impact from that accident, 6 laps from the finish, brought out the caution for the final time. Finally, Tony Stewart won the race from the Busch brothers, with Kyle leading Kurt.