"You're Gonna F**king Lose a Lot" – Denny Hamlin Uses Chase Elliott's Example To Scold Ty Gibbs
Published 03/15/2023, 12:33 PM EDT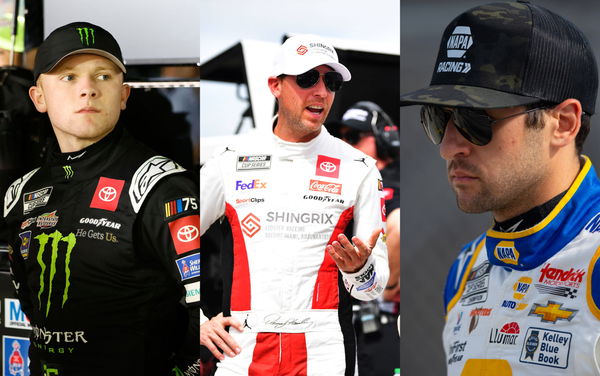 NASCAR is one of those sports where we get to witness some sharp contrasts. You get to see veterans of the sport still competing with the rising younger generation of drivers who even get the best out of the exchange. Where else do fans get to see such polar distinctions? Here we do! From heated confrontations to true sportsmanship moments, NASCAR has everything. Looking at the bright spot, we often notice drivers patting each other's backs and also we see older drivers mentoring their younger teammates. And, here that seems to be the case, as Denny Hamlin bluntly voiced his thoughts about his teammate at Joe Gibbs Racing.
In the recent Action Detrimental podcast episode, Denny had some thoughts to share for his new teammate. A frustrated Ty Gibbs became subject to some sharp comments from Denny, who compared the youngster's current situation to Chase Elliott.
Denny Hamlin compares Chase Elliott & Joey Logano with Ty Gibbs
ADVERTISEMENT
Article continues below this ad
Denny, in the podcast, said, "People are gonna judge him off of these few weeks of not running well. He is a kid! he is a kid. I had a long conversation with him this weekend and he was just so upset with his performance."
"I'm like, Ty, you know, these guys are good, I mean, I can't emphasize enough, these guys are so good! Chase Elliott didn't do much for his first two years in Cup, Joey Logano didn't do much."
He further added, "Joey Logano didn't do much, they are all in top-tier teams but when they hit it and it clicked for them, they took off and you know."
WATCH THIS STORY: Denny Hamlin sends a stern warning to competitors as he teases "game changer" upgrades for JGR.
Citing the cases of Chase Elliott and Joey Logano, Denny talks about how his teammate needs to sort of breath in, take things slowly at the start and be patient.
Hamlin slaps his younger teammate with some harsh reality about NASCAR
Later on in the podcast with his friend, Jared, Denny opens up bluntly about Ty and his "unrealistic standards".
ADVERTISEMENT
Article continues below this ad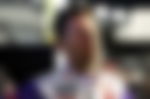 He said, "He's like you know just frustrated because I think holds himself to an unrealistic standard that its just not realistic. He needs to set real goals."  
Denny referring to the advice he received in his early days says, "You better find happiness in something other than winning co you're gonna f**king lose a lot, you know. Hall of Famers win about eight percent, seven to eight percent of the time, so that's ninety-three percent of banging your head against the wall."
ADVERTISEMENT
Article continues below this ad
With the experienced driver coming forward and honestly laying his thoughts, Ty certainly needs to take the advice seriously and move ahead. With the races every other weekend, fans will surely be thrilled to see the 20-year-old Ty adapt and grab major points in the league.
Edited By: Ranvijay Singh