"You're Next" – Fans Begin "Counting Down the Days" as Bubba Wallace's Fiancee's Recent Post Incites Excitement for Their Wedding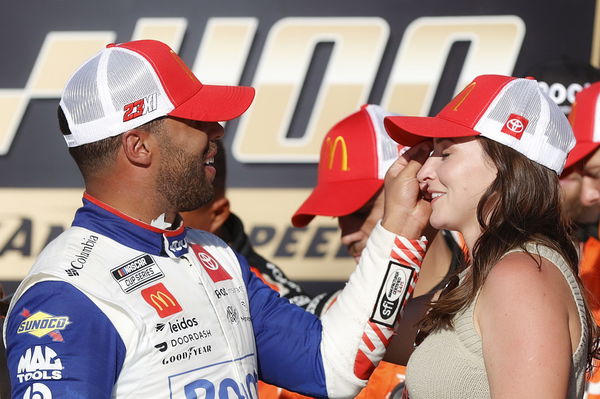 Bubba Wallace has seen his fair share of dark days in not just his NASCAR career, but his life in general. The 23XI Racing driver has been pretty vocal about his struggles inside and outside of a racecar, issues that include mental health problems, being too-self critical, familial problems, and more.
However, the NASCAR driver has now found some stability, things are better now, and a big reason for that is certainly his fiancée, Amanda Carter.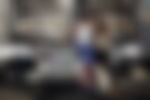 In an interview earlier this year, Wallace described just how much she means to him. "I'm not sure what I would do without her," Wallace said according to PEOPLE. "I really don't."
ADVERTISEMENT
Article continues below this ad
The couple is all set to tie the knot later this month on New Year's Eve. If you look at the comments under Amanda Carter's recent Instagram post, you'd realize just how excited and happy fans are for their wedding.
WATCH THIS STORY: NASCAR Fans Are Reminded of Brad Keselowski's Infamous "Illegal" Act After MLB Star is Suspended for the Same
Fans cannot wait for the wedding of Bubba Wallace and Amanda Carter
Bubba Wallace and his fiancée recently attended the wedding of Mike Campbell, "a PR guy" at JR Motorsports. Carter then posted a few pictures from the wedding alongside Wallace on her Instagram – "Happy NASCAR wedding season 💍 Cheers to @immikecampbell & @caitlynmgard !!!!!!"
"You two are the cutest couple," read a fan's compliment on their pictures.
However, a considerable amount of reactions were about their wedding, which is still a couple of weeks away.
 

View this post on Instagram

 
ADVERTISEMENT
Article continues below this ad
"We are anxiously waiting for YOUR wedding pictures!!! They'll be gorgeous, I'm sure. ❤️," one fan wrote while a couple of them reminded the couple, "Almost time for y'all wedding aye," and "You all are on the ⌚ it will be here soon."
"Counting down the days until we see pictures from your big day," wrote one fan while another wrote, "You're next! 💍."
ADVERTISEMENT
Article continues below this ad
There was one fan who had probably mistaken the photos to be from Wallace's own wedding, which is still in the future tense – "You guys got married?"