"We Feel Good About It" – Team Owner Joe Gibbs Injects Some Calm Amidst the Uncertainty Regarding the NASCAR Future of Kyle Busch
Published 05/24/2022, 5:15 AM EDT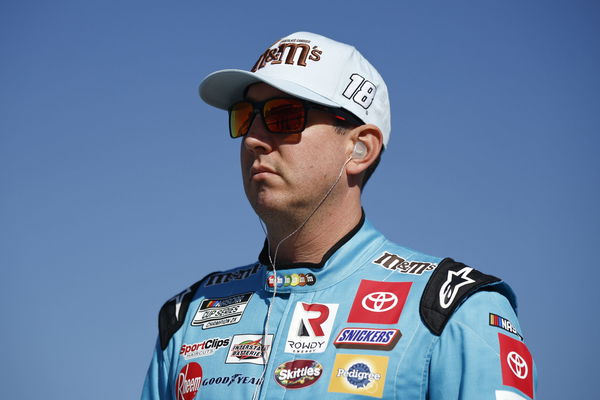 A few weeks ago, Kyle Busch infused a sense of panic into the entire NASCAR community, and particularly into his own team, when he replied to a question about his future with Joe Gibbs Racing now that his primary sponsor M&M's are packing their bags.
"Ask Joe Gibbs," he had said.
So that's what Joe Gibbs did. The team owner recently not only cleared the air (somewhat) about his driver's future, but he also injected some calm into it.
ADVERTISEMENT
Article continues below this ad
"We're really confident that we're going to have that (No. 18) car squared away, sponsorship-wise, and we're trying to work on our deal right now with Kyle," Gibbs said. "So I think we feel good about it."
Gibbs added that they now have three veteran drivers who are capable of winning a race week in and week out, so taking care of them from every corner is a priority for his team.
"You're always constantly trying to search for sponsorships, extend their contracts, and so that's part of what we do. We're going as hard as we can," he said.
Toyota can't imagine a scenario in which Kyle Busch isn't a part of their team
There's no denying that if Joe Gibbs Racing lost Kyle Busch, it'd be a big disaster not only for the team but also for the Toyota family. It is something that Toyota Racing Development President, David Wilson recently emphasized on.
ADVERTISEMENT
Article continues below this ad
"If nothing else, I can't envision any other scenario. Any other scenario is just unacceptable," he said.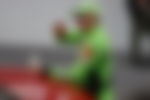 Having said that, Wilson added that the situation isn't entirely in their hands. That it will take Toyota, Joe Gibbs Racing, and Kyle Busch to reach a common ground.
ADVERTISEMENT
Article continues below this ad
"We can't control everything, and I'll leave it at that."
WATCH STORY: Team Owner Joe Gibbs Vows to Confront NASCAR Over Kyle Busch Sanctions in Richmond