Bubba Wallace Reveals "Excited" Michael Jordan's Reaction to Meeting NFL Superstar "Going Nuts"
Published 08/26/2022, 12:55 PM EDT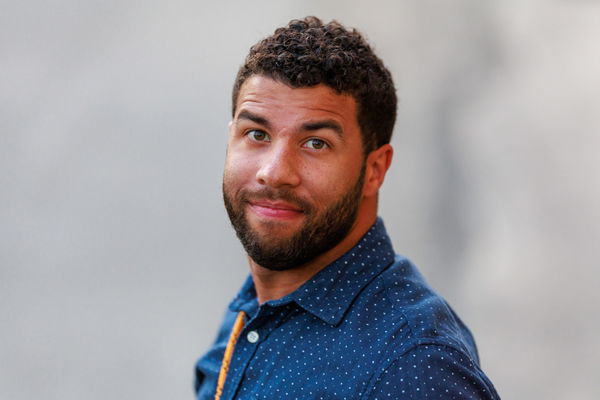 Hall of Fame basketball player, Michael Jordan currently owns 23XI Racing along with Denny Hamlin. And the first driver to be signed into the team in 2021, Bubba Wallace, seems to share a special bond with MJ. 
In a podcast episode of The Athletic, Wallace answered a series of questions. Apart from talking about his wedding preparations, Wallace revealed what he thinks of NASCAR's future. But Wallace's words, "He's going nuts" about an NFL superstar, was one of the most entertaining highlights of the talk.
ADVERTISEMENT
Article continues below this ad
When asked which driver Wallace looks up to the most, Wallace said that he had never picked a driver to look up to and idolize. Not that surprised by the answer, the interviewer, Jeff Gluck pointed out that Wallace was at the point in his career where he's like, "Man, there's that guy!" Agreeing with his statement, Wallace went on to say, "Nah, never was. Like people think, "Oh man, you race for MJ!" Yeah, it's cool, but … (shrugs)"
Besides applauding Wallace's ability to not get starstruck by too many people, Gluck also said that it's great Wallace doesn't get nervous around people. And this led to Wallace reminiscing about an incident where the 23XI co-owner Michael Jordan got all excited to see NFL Superstar George Kittle. 
Bubba Wallace on Michael Jordan meeting George Kittle
Talking about a party he had with MJ in Nashville, Bubba Wallace opened up about how George Kittle and MJ sparked a conversation. He revealed that he was partying at MJ's tequila company, Cincoro. The party was in Nashville on a Friday night. The 49ers player, George Kittle was there too.
While the two of them were just sitting and talking, MJ walked by. Seeing MJ, Kittle started to freak out. Remembering Kittle's reaction Wallace said, "He's going nuts. And I was like, "Yeah. That's MJ." Like my man was going nuts."
However, MJ too was excited to see George Kittle. He explained that MJ had his own little sitting area beside them. And Wallace went on to say, "George was off in the crowd and MJ was like, "Oh man! That's George Kittle." He said, "Yeah! Yeah!" And MJ got excited and walked up to him." 
ADVERTISEMENT
Article continues below this ad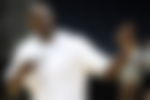 Following that, Wallace mentioned that he was glad to see that the two sparked a conversation right there. And at that very moment, he thought to himself, "Oh, that's MJ. That's Kittle. Cool." (Laughs)
WATCH THIS STORY: Bubba Wallace Opens up on the Alternative Career that would've Seen Him Cross Paths with Michael Jordan Way Before 23XI Racing Existed
ADVERTISEMENT
Article continues below this ad
Bubba Wallace has met a variety of famous personalities throughout his career. And maybe now, there isn't much that makes him nervous around them. The NASCAR Cup Series driver is happy to be driving for legends like MJ and Denny Hamlin.
Moreover, he is glad to be able to race against exceptional drivers like Kyle Busch, Dale Earnhardt Jr, Jimmie Johnson, and Brad Keselowski amongst others.  
Edited By: Ranvijay Singh