Dale Earnhardt Jr. Announces New Venture Under a Brand Co-Founded by NFL Legend Tom Brady
Published 01/18/2022, 2:45 AM EST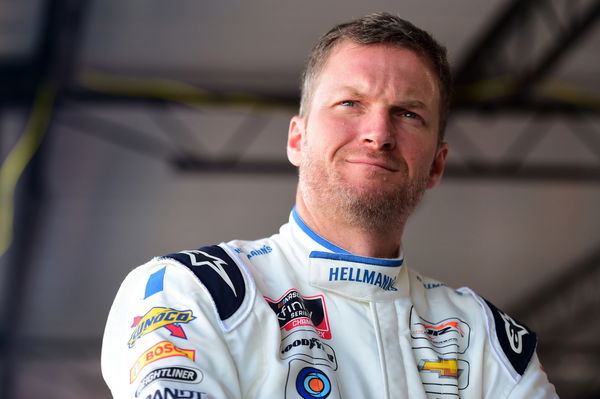 Considering his fan following despite his retirement, his financial stability, and the very influence of his name, it's safe to say that Dale Earnhardt Jr is the most influential driver of NASCAR. So it should get fans excited when someone like him enters a new realm of the marketplace while being associated with an athlete like Tom Brady.
The new realm of the marketplace in question here is NFTs. And Dale Jr's involvement in this space, or rather his entry into this world, is happening through Autograph, which was co-founded by the Tampa Bay Buccaneers quarterback.
Autograph is a platform that offers top-of-the-line NFT collectibles and art forms. It already features names like Tiger Woods, Wayne Gretzky, and Tony Hawk.
ADVERTISEMENT
Article continues below this ad
And the former NASCAR driver will launch a collection of racing memorabilia under the name of the 'Victory Lap NFT' collection. The collection will feature his iconic skull and bone helmet as well as several signed digital pieces.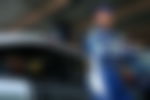 The collection will debut on January 27 and fans can take part in the direct sales and auction through DraftKings. But that's not all for fans.
Because a lucky fan could get a chance to ride in a race car with Dale Jr. next fall. So there is already a huge incentive for fans to invest in Earnhardt Jr's NFTs.
But even if that's not enough, there's something incredibly exciting that could potentially happen.
Tom Brady and Dale Earnhardt Jr. on the track?
One of the things in Dale Earnhardt Jr.'s Twitter announcement was a subtle tease to the fans regarding a day at the track with the NFL legend.
Dale Jr. wrote, "See you on the racetrack, @tombrady?"
ADVERTISEMENT
Article continues below this ad
Now, this could mean a host of things. Maybe Earnhardt Jr. and Brady will take part in a virtual racing event to promote their association, or maybe the two of them could promote the Clash at the Coliseum together.
ADVERTISEMENT
Article continues below this ad
Whatever it may be, we're remaining optimistic about the possibility of Tom Brady putting in some laps alongside Dale Earnhardt Jr. out on the racetrack. A little ambitious, but so what?