Dale Earnhardt Jr Triggers Important Conversation Around NFL's Ugly "Blackout" Rule
Published 08/14/2022, 10:30 AM EDT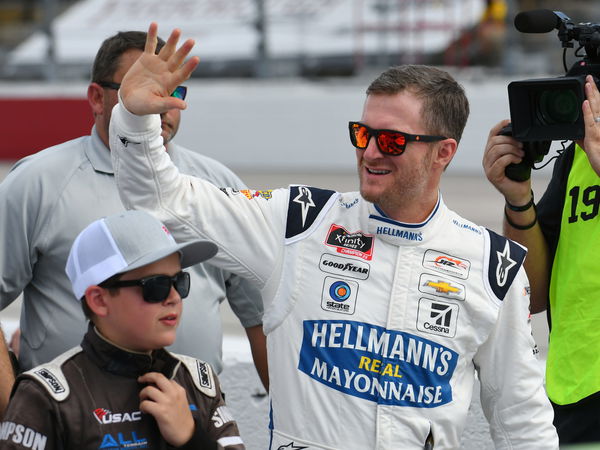 There has a strange broadcasting rule in the NFL that does not allow the broadcasting of games if 85 percent of the available seats are not sold 72 hours before the day of the game.
ADVERTISEMENT
Article continues below this ad
This weird ruling is not a new thing, though. It's been in practice all the way since the 1970s. It is a method used by the NFL in order to force sell-out stadiums.
ADVERTISEMENT
Article continues below this ad
NASCAR Hall of Famer Dale Earnhardt Jr recently took to Twitter to slam this odd policy of NLF. He posted a picture of showing how he could not watch the game due to a local blackout restriction on his Twitter feed, stating, "NFL Preseason time!"
His fans were quick to take over and criticize this rule enacted by the league.
A TV blackout has encouraged me to get up off my couch and go watch in person exactly 0 times. 😡

— Jason Walker (@jwalker55) August 13, 2022
I have this issue for @MLBTV … I am blacked out from teams that are 260, 400, 420 and 500 miles from me. What. Since I'm paying for the service I just go find an illegal stream of it so I can get what I paid for. Kind of bass ackwards.

— John Gorlinsky (@john_gorlinsky) August 13, 2022
Try watching the Seahawks/Steelers game, and then for the 4th quarter, they switch to the Broncos/Cowboys game. @nflnetwork SHOW ME MY GAME!!

— Arlene Brown (@brownfotobug) August 14, 2022
In 2022 there should be no such thing as black puts or out of market games.

— Jason Schomburg (@JasonSchomburg) August 13, 2022
Blackout rules are the biggest 🖕 to fans in all of sports.

"We're going to punish ALL of our local fans because our marketing/ticketing team sucks at their job."

— Amateur Racing Fan (@amateurnascar) August 14, 2022
Although the entire thing might sound unethical and unjust, for the management, it's all business and they would like things to stay the same to keep the profits rolling in.
NASCAR was once advised to follow the blackout rule like the NFL
Back in 2009, Bruton Smith, the founder of Speedway Motorsports, Inc, went out and suggested that NASCAR should also carry out its own blackouts when races are not sold out.
NASCAR was quick to shut the weird proposal down the hatch.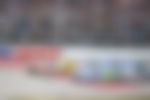 Paul Brooks, the then-senior VP of NASCAR stated that it would only bring up more problems than solutions.
ADVERTISEMENT
Article continues below this ad
He stated, "Event attendance is a priority for NASCAR and our television partners."
"However, there are many significant issues, unique to NASCAR, that arise around the concept of local TV blackouts."
"TV partners, advertisers, ratings, teams, and event sponsors would all be negatively impacted. However, the most significant issue is the negative effect this move would have on our fans."
ADVERTISEMENT
Article continues below this ad
Watch This Story: Price to Buy the Die-cast of Your Favorite NASCAR Driver
Do you think the people running the NFL should stop this practice that keeps the fans from watching the game?