Jimmie Johnson Chats with NFL Star Greg Olsen, Says NASCAR Retirement is "Far Busier"
Published 02/16/2021, 5:30 AM EST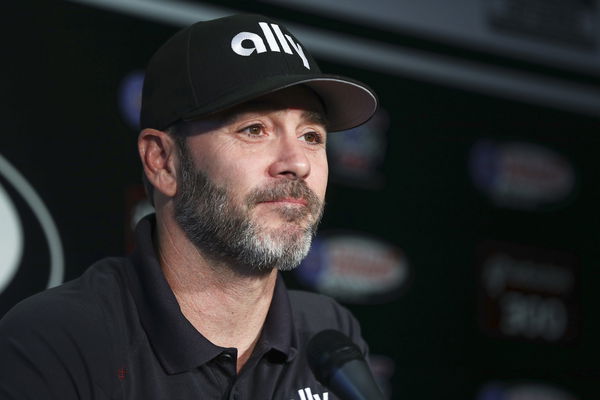 ---
---
The NASCAR season is finally underway. Until the 2020 season, this meant that fans were able to see the legendary Jimmie Johnson in action. However, this year, it will be another couple of months before fans can see him racing this year.
ADVERTISEMENT
Article continues below this ad
This is because the 2021 IndyCar season is kicking off in April, so Johnson may have to wait a little bit longer than his ex-colleagues. Recently, he spoke to former NFL star Greg Olsen about his preparations.
In conversation with the ex-NFL player, Johnson confessed that retirement was a lot busier than he thought. Elaborating further, he said that he has been traveling to various tracks across the country to test the car.
ADVERTISEMENT
Article continues below this ad
Johnson said, "Retirement is far busier…I've literally have been at driving sessions with teenage kids that are trying to start their careers. Here I am at 45, trying to reinvent myself and start my open wheel career."
The former Hendrick Motorsports driver confessed that it is a little awkward for him, especially when he has to ask the youngsters for advice for things like warming up tires in a Formula car.
What else lies ahead for Jimmie Johnson?
ADVERTISEMENT
Article continues below this ad
In conversation with Olsen, Johnson spoke about life in general. He said, "There's a lot of life experiences that I've gone through. It's what life is about, being able to experience new things. As a kid, I always wanted to race in IndyCar and I'm in a position where I can create that opportunity."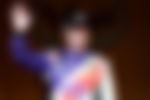 In conclusion, he declared that he would lose a lot of sleep if he ever let the chance slip through his fingers. Now, the newly-appointed Chip Ganassi Racing IndyCar driver is eager to kick off his Indy career. Having tested several times, he cannot wait until April when he can finally go racing.
ADVERTISEMENT
Article continues below this ad
Of course, he will be limited to the road course events. However, Jimmie Johnson will definitely try to make the most of it.