NASCAR Legend Dale Earnhardt Jr Congratulates NFL Veteran Thomas Davis Sr After His Retirement
Published 01/15/2021, 9:10 AM EST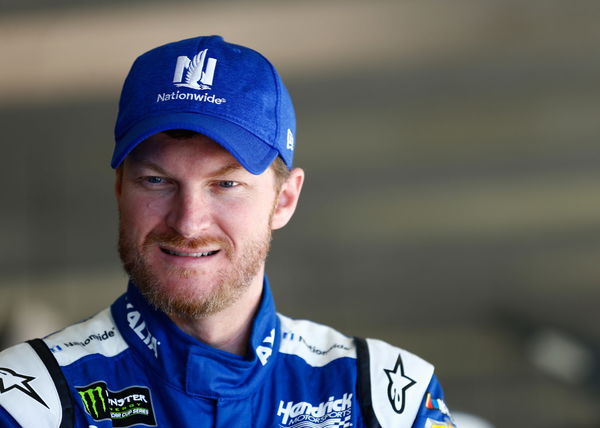 ---
---
When the 2020 NFL season wrapped up, Washington Football Team linebacker, Thomas Davis Sr hung his boots up for good. In light of this, ex NASCAR driver Dale Earnhardt Jr congratulated him for his long and successful career.
ADVERTISEMENT
Article continues below this ad
He also harked back to the time when Davis Sr rode in the #88 NASCAR Nationwide car at the Charlotte Motor Speedway. Obviously, the Georgia native thoroughly enjoyed himself on the track.
Earnhardt Jr also admitted that he loved watching Davis Sr when he played for the Carolina Panthers and later on, the Washington Football Team. Davis Sr has plied his trade in the NFL scene for 15 years, spending 8 of them with the Panthers.
ADVERTISEMENT
Article continues below this ad
Dale Earnhardt Jr is a Washington Football Team fan, and in 2015 he jumped at the chance to give Davis Sr a good time in a NASCAR car. With that, the two of them hopped into Dale Jr's car and went for a couple of laps on the 1.5-mile track.
"I figured he was going to be hard to scare," Earnhardt said. "He was filming the whole thing with his phone like we were going down the interstate."
Thomas Davis Sr and Dale Earnhardt Jr had a lot of fun in NASCAR
ADVERTISEMENT
Article continues below this ad
For a first-timer, Davis Sr handled the car fairly well while cruising around the track at 180 mph. He also confessed that driving the track and swapping helmets with Earnhardt was a dream come true for him. However, he is far from the only famous NFL star to step in a NASCAR machine.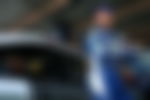 A year ago, Dale Earnhardt Jr managed to pull a few strings and rope in Washington quarterback Robert Griffin III. However, Griffin was restricted to simply driving the pace car instead of an actual NASCAR car.
ADVERTISEMENT
Article continues below this ad
Owing to this, the quarterback was not permitted to drive above 41 mph. Meanwhile, Davis had the freedom to go full-throttle around the track.