NASCAR Veteran Clint Bowyer Reacts to NFL Superstar Patrick Mahomes' Scary Concussion Injury
Published 01/20/2021, 8:30 AM EST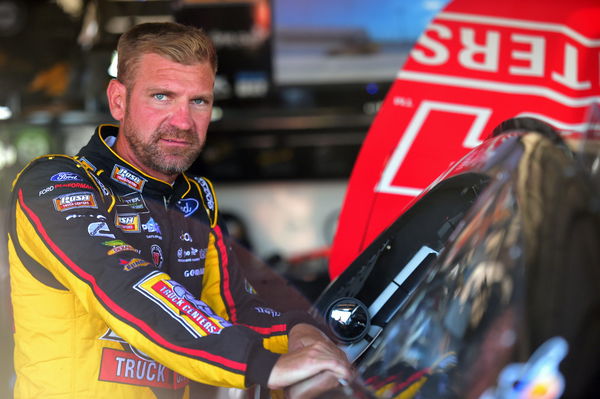 ---
---
Recently, the Kansas City Chiefs faced off against the Cleveland Browns. Even though they won the game, it was a little bittersweet, as star player Patrick Mahomes sustained a concussion. NASCAR driver Clint Bowyer, who is an avid NFL watcher, reacted and wished the quarterback a speedy recovery.
ADVERTISEMENT
Article continues below this ad
The former Stewart-Haas driver confessed that it is always hard to watch athletes get hurt. Even someone as talented as Patrick Mahomes is not invulnerable; sports are still very dangerous and just about anything can happen. Motorsports, in particular, hold the highest amount of risk, as there is a significant chance of a fatality.
End of the day it's really hard to keep watching games, races, whatever when someone gets hurt. Let's all hope the most polarizing player on the planet is ok. That's really all that matters. @PatrickMahomes

— Clint Bowyer (@ClintBowyer) January 17, 2021
ADVERTISEMENT
Article continues below this ad
Luckily, nothing of that sort happened during the clash between the Chiefs and the Browns. However, reports suggested that the incident tweaked a nerve in Mahomes' neck. Others suspect that the hit could have potentially compressed the neck, leading to the quarterback being a little out of sorts.
Former NASCAR driver Clint Bowyer has every right to be worried
Coming from a sport that witnesses multi-car crashes, it is justified for him to be concerned. Last year, Ryan Newman proved that point with his frightening airborne crash at the Daytona 500. It landed him in the hospital for a while, before he finally got a clean bill of health.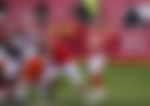 This isn't just limited to NASCAR though, especially in motor racing circles.
ADVERTISEMENT
Article continues below this ad
Earlier this year, Indian motorcycle racer, CS Santhosh suffered a heavy accident at the Dakar Rally and was placed in an induced coma. Before that, Formula One driver Romain Grosjean somehow survived a fiery accident in Bahrain.
The Austrian MotoGP paddock, too, witnessed a frightening crash during the race. Johann Zarco and Franco Morbidelli collided at one of the faster sections on the track. Both of their bikes careened out of control and almost took out an unsuspecting Valentino Rossi and Maverick Vinales. Both riders got the shock of their lives when the crashed bikes missed hitting them by mere inches.
Having said all that, Patrick Mahomes should make a speedy recovery. Clint Bowyer will be praying for that as well, especially since he is a Kansas native and would love to see his home team win the NFL.
ADVERTISEMENT
Article continues below this ad