NASCAR vs IndyCar vs F1 vs MotoGP: Which Racing Series Holds the Most Impressive Track Record at COTA?
Published 05/21/2021, 1:16 PM EDT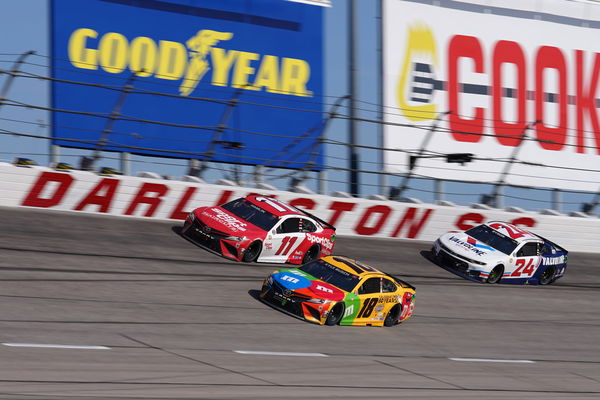 ---
---
This weekend, the NASCAR Cup Series will race at the Circuit of the Americas for the first time. The stock car series is the last of the major racing series to visit the track after Formula One, MotoGP, and IndyCar. Naturally, plenty of comparisons between all three series at the same track and it won't be long before NASCAR joins in.
ADVERTISEMENT
Article continues below this ad
So this begs the question, which series holds the most impressive track records at COTA? In terms of lap time, Formula one rules the roost, with the fastest lap being 1:36.169. That is a full 12 seconds faster than IndyCar, where the fastest lap is 1:48.8953. Finally, MotoGP's fastest lap is 2:03.575, nearly half a minute slower.
In the top speed department, F1 cars and MotoGP speeds come close with of 360 kph and 362 kph respectively. Meanwhile, IndyCar trumps them both, with a top speed of 380 kph. Admittedly, NASCAR sort of lags behind at 321 kph as its top speed, so in a drag race, an IndyCar car would win.
ADVERTISEMENT
Article continues below this ad
How will NASCAR fare in the statistics?
ADVERTISEMENT
Article continues below this ad
Admittedly, there are still a few days before the NASCAR cars take to the track. Only then will people be able to accurately gauge the differences between all the series. It is also worth noting that NASCAR vehicles have slower acceleration, going from 0-100kph in 3.4 seconds. All these records and timings have taken place on the full 5.5 km layout of the circuit.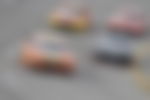 Of course, when the NASCAR cars take to the track, they will have qualifying for the second time this year. The first time was at the Bristol dirt track, as none of the drivers have raced there. This time as well, since the drivers are unfamiliar with the circuit, there will be a qualifying session. Obviously, it would be foolhardy to run a race directly on a new track.
ADVERTISEMENT
Article continues below this ad