NASCAR: Watch Kurt Busch's Hilarious Reaction to Kyle Busch Emerging as His 'Lookalike' on Social Media
Published 01/16/2021, 12:47 PM EST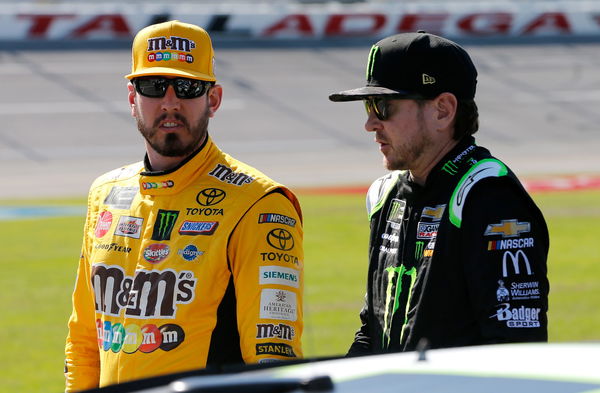 ---
---
On social media, there are several fun features to mess around with. On TikTok, Kurt Busch discovered one particular feature, though he didn't quite enjoy its effect.
ADVERTISEMENT
Article continues below this ad
Apparently, there was a small filter that asked people to find their celebrity lookalike. As it turned out, Kurt's celebrity lookalike was his own brother, Kyle Busch!
He quipped, "This thing's gotta be broken, it's awful! Come on man! Its K-U-R-T, not K-Y-L-E, I'm out!". Luckily, he managed to exit the filter and go back to normal. All in all, it was quite a hilarious gag, and it highlighted the minor sibling rivalry between the Busch brothers.
ADVERTISEMENT
Article continues below this ad
Sure, the familial resemblance is there, but he wouldn't be overly fond of comparisons to his little brother. Especially considering that Kyle Busch has 2 Cup titles to Kurt's 1.
Both drivers have proven that they still have what it takes to win races. The older sibling's win at Las Vegas and the younger sibling's win at Texas were their sole wins in the 2020 Cup season.
What does the 2021 season hold for Kurt and Kyle Busch?
The Busch brothers will be keen for the new season to kick off in February. For Kyle Busch in particular, it is a chance for redemption, especially after he failed to defend his title.
Meanwhile, his older brother managed to finish in 10th place. Luckily for Kyle, he won the sibling war, when he finished in 8th place.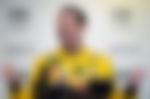 ADVERTISEMENT
Article continues below this ad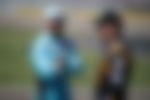 Now, Busch Jr will be aiming to try to gun for the 2021 title and stop reigning champion, Chase Elliott. Even Kurt will be keen to throw his hat in the ring. Hopefully, for their sake, they are able to deliver decent performances in the coming season.
Both drivers definitely need it to boost their confidence. It is worth mentioning that Kurt Busch has a single Daytona 500 win, while Kyle Busch has never won it. So, the latter will be keen to amend that little blip on his resume.
ADVERTISEMENT
Article continues below this ad