Naughty Dog Working on Cool Things Reveals Neil Druckmann
Published 03/04/2021, 10:37 AM EST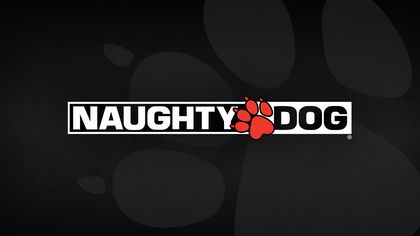 ---
---
If it came down to which console has the better exclusives, most people would say that it has to be the PlayStation over Xbox. Over the years, the console has developed its library with the finest video games on offer, including the likes of God of War, Spider-Man, Ghost of Tsushima, and many more. One of these top developing studios has been Naughty Dog.
ADVERTISEMENT
Article continues below this ad
Following the massive success of The Last of Us Part II, what is in store for the studio? Neil Druckmann has assured fans 'cool things' are in the works.
If you tweet at me, asking about a future project, I can't say anything… Please stay patient. We have several cool things we can't wait to share with you. As soon as we can, we will! ❤️ pic.twitter.com/kzzCmvS5a0

— Dr. Uckmann (@Neil_Druckmann) March 2, 2021
ADVERTISEMENT
Article continues below this ad
Druckmann can't wait to share details for future projects from Naughty Dog
Naughty Dog has created marquee exclusives for PlayStation consoles since the early days with franchises such as Crash Bandicoot, Uncharted and Jak. The company's biggest success came with its most recent series, The Last of Us, which spanned two games. Both the games received critical and commercial acclaim, becoming one of the highest-grossing franchises of all time.
With rumors floating around the future, Naughty Dog Director and Co-President Neil Druckmann tweeted about people asking him on future prospects. He revealed that he can't share details about any future projects at the moment, but assured them something was indeed under development.
Fans and communities begged him to reveal something in the replies, but it seems like there won't be any concrete news from the developer's ends just yet.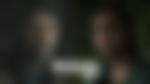 Rumored future projects from the developers
ADVERTISEMENT
Article continues below this ad
Various rumors and employment listings suggest that the company is working on a new single-player game for the PS5. Many fans suggest that this could be the long-awaited reboot of the famed Jax and Daxter series. It was one of the most popular games for the PlayStation and the PS2, with a story that revolved around the adventures of Jak and his ottsel friend, Daxter.
Naughty Dog's recent project was the mightily successful single-player survival game, The Last of Us Part II. It's currently developing a multiplayer expansion to the original game called Factions, which is set to release soon. Along with that, Naughty Dog will also release an updated graphics version of the game only for the PS5.
Oher than that, whatever Naughty Dog is working on remains a mystery for now, but we can expect it to be exciting for PlayStation users.
ADVERTISEMENT
Article continues below this ad