Rockets Legend With More Rings Than Michael Jordan Fires Shots at the Bulls "GOAT" Whose Retirement Taints the 7x NBA Champion's Legacy
Published 08/26/2022, 10:30 AM EDT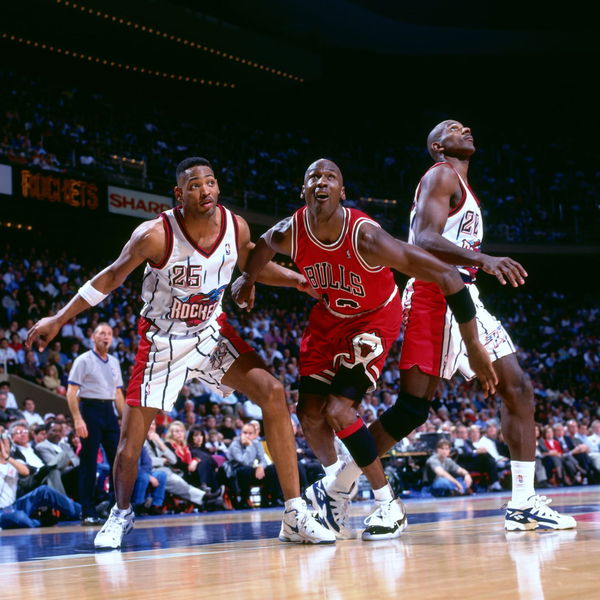 The Chicago Bulls had launched into the scene of dominant dynasties in the 1990s. Led by Michael Jordan, they conquered their first-ever three-peat in franchise history. The Bulls look unbeatable. Surprisingly, at the heights of stardom, His Airness decided to take his first retirement.
During his time away, a man from his draft class took over, Hakeem Olajuwon. The Dream had monument seasons with the Houston Rockets. The generational center made history winning MVP, DPOY, and Finals MVP all in one season. In addition, Houston won back-to-back championships during his flawless run.
ADVERTISEMENT
Article continues below this ad
But this also gave rise to a huge argument, about what would happen if Jordan didn't retire. Horry, who surpassed His Airness in championships due to those chips believes the Bulls wouldn't be able to defeat the Rockets.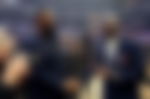 Horry denies Michael Jordan championship claims
Jordan put on a masterclass during the 1993 NBA finals. Showing out with 41 points per night, he completed his first three-peat. However, history came the very next season. Olajuwon had a near-perfect season and led the Rockets to an NBA championship.
The franchise repeated its success next season as well. Adding Clyde Drexler turned out to be the pivotal factor. During these two years, arguably the best player on the planet was enjoying a run in baseball. However, seven-time champ Horry thinks that won't have made a difference.
During an argument for Jordan winning more MVP Horry prompted saying, "Probably could have but he wouldn't have won a championship." Even his teammate, Kenny Smith spoke in the same way. The battle has been a major talking point among analysts. A potential history-altering encounter, just how would these series look?
Overview of Rockets vs Bulls
The Chicago Bulls had an established dynasty. Michael Jordan was scoring at ease. Leading the scoring year after year, he was almost unstoppable. Moreover, his turnout in the playoffs was legendary. His right-hand man, Scottie Pippen could do it. The eight-time All-Defensive first team member could lock up best. The six-time champion turned out to be the perfect counterpart for a scoring maestro.
ADVERTISEMENT
Article continues below this ad
In addition, the supporting cast was productive in their way. John Paxson was a man for the big moments. And Horace Grant added to the Buls' defensive power.
However, the Houston Rockets would probably be an equal match. Hakeem Olajuwon was fresh off putting 33 points and 11 rebounds on Shaquille O'Neal. The Dream was on the run of his life. But now, he had MJ's arch-rival, Clyde Drexler. Hence, Houston wasn't short on weapons of their own. Notably, Olajuwon has the edge over MJ winning 13 games out of 23.
ADVERTISEMENT
Article continues below this ad
WATCH THIS STORY: Russell Westbrook vs Stephen Curry: What Do The Numbers Say On Whos The Better Point Guard?
A battle that would surely get the crowd cheering, it is now left to the imagination. If the war happened, who do you think would prevail and why? Let us know your views in the comments below.