NBA All-Star 2020 Update: Reserves Announced
Published 01/31/2020, 12:29 AM EST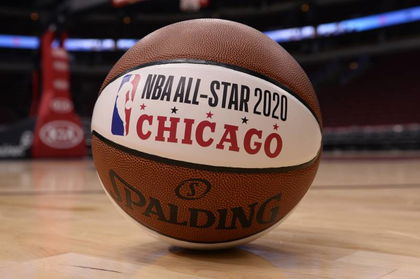 ---
---
The NBA 2020 All-Star Reserve pool has officially been announced.
ADVERTISEMENT
Article continues below this ad
The National Basketball Association All-Star Game is a basketball game hosted every year by the NBA and showcases 24 of the league's star players. Since it is an annual event, it is the featured event of NBA All-Star Weekend. It is a three-day event The All-Star Game was first played at the Boston Garden on March 2, 1951.
The Starters and Captains were announced on 23  January. Giannis Antetokounmpo is the Captain for the Eastern Conference. Lebron James is the Captain for the Western Conference.
ADVERTISEMENT
Article continues below this ad
The Eastern Conference Starters include Pascal Siakam, Joel Embiid, Kemba Walker and Trae Young. The Western Conference Staters includes Anthony Davis, Kawhi Leonard, Luka Doncic and James Harden.
 A combination of fans, media, and current players choose the Starters. The captains are the All-Star starter from each conference who receives the most fan votes in his conference.

The NBA All-Star Reserves are chosen by voting among the head coaches of each team's conference. Resulting in seven players from their respective conferences, so each side has a 12-man roster. Which include two guards, three frontcourt players, and two players regardless of positions. Coaches are not allowed to vote for their own players. If a selected player cannot participate because of injury, the NBA commissioner selects a replacement.
Many predictions made for the NBA 2020 All-Star Reserves have come true and many have surprisingly not. Heres a look at the  Reserves officially announced by the National Basketball Association.
NBA All-Star 2020 Reserves
 NBA All-Star 2020 Western Conference Reserves:
Brandon Ingram of the New Orleans Pelicans
Chris Paul of Oklahoma City Thunder
Donovan Mitchell of the Utah Jazz
Damian Lillard of the Portland Trail Blazers
Russel Westbrook of the Housten Rockets
Nikola Jokic of the Denver Nuggets
Rudy Gobert of the Utah Jazz
NBA All-Star 2020 Eastern Conference Reserves:
Bam Abedayo of the Miami Heat
Kyle Lowry of  the Toronto Raptors
Domantas Sabonis of the Indiana Pacers
Jayson Tatum of the Boston Celtics
Khris Middleton of the Milwaukee Bucks
Ben Simmons of the Philadelphia 76ers
Jimmy Butler of the Miami Heat
ADVERTISEMENT
Article continues below this ad
ADVERTISEMENT
Article continues below this ad