NBA All-Star Starters and Captains Announced!
Published 01/23/2020, 8:00 PM EST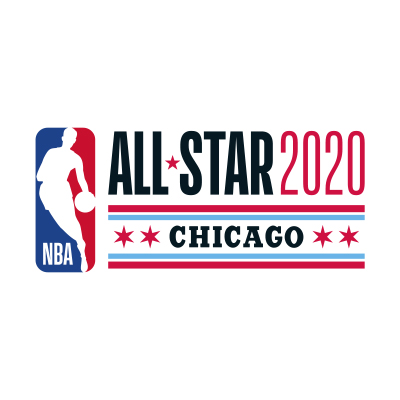 ---
---
The NBA 2020 All-Star starters and Captains have been announced, and the excitement is overwhelming.
ADVERTISEMENT
Article continues below this ad
How the NBA All-Star works:
Two captains go back and forth drafting from a pool of 22 players. These are voted as All-Stars. The starters are picked first and reserves next. Each selection is made without regard for conference affiliation. The captains are the All-Star starter from each conference who receives the most fan votes in his conference.
ADVERTISEMENT
Article continues below this ad
The idea was initiated by NBPA president Chris Paul, who reached out to Commissioner Adam Silver about revamping the format. It became implemented during the 2018 All-Star Game.
The "backyard-basketball" style adds a different form of intrigue which includes balance and creativity. Teams also play for community-based organizations now with donations directed toward outreach efforts that benefit the All-Star host city.
LeBron's Obvious Inclusion:
For the third consecutive year, LeBron James is likely to serve as one of the two team captains for the  NBA All-Star matchup. The player who gets the most fan votes from each conference gets the opportunity to be an All-Star captain and will draft the two teams for this year's contest.
In the 
most recent voting update
released this past Thursday, James led all NBA players with 4,747,887 votes. The Los Angeles Lakers forward was a captain each of the previous two seasons, the first two All-Star Games to incorporate a draft-style format rather than the traditional Eastern Conference vs. Western Conference matchup.
Voting for the All-Star Game closed on Monday night. Fan voting accounts for 50 per cent of the vote, while current NBA players and a media panel each account for 25 per cent.
Here's a look at the official NBA 2020 starters pool and Captains from the Western and Eastern Conference
The Western Conference:
Making his 16th #NBAAllStar appearance and serving as a team captain for the 3rd year in a row… LeBron James of the @Lakers!

Drafted as the 1st pick in 2003 out of Akron, Ohio, @KingJames is averaging 25.1 PPG, 7.6 RPG, 10.8 APG for the Lakers (#1 in West) this season. pic.twitter.com/RR2kCfVO5I

— 2020 NBA All-Star (@NBAAllStar) January 24, 2020
Making his 8th #NBAAllStar appearance… James Harden of the @HoustonRockets!

Drafted as the 3rd pick in 2009 out of Arizona State, @JHarden13 is averaging 36.6 PPG, 6.2 RPG, 7.4 APG for the Rockets this season. pic.twitter.com/Z84Sa55sBV

— 2020 NBA All-Star (@NBAAllStar) January 24, 2020
Making his 1st #NBAAllStar appearance… Luka Doncic of the @dallasmavs!

Drafted as the 3rd pick in 2018 out of Slovenia, @luka7doncic is averaging 29.1 PPG, 9.7 RPG, 9.0 APG for the Mavericks this season. pic.twitter.com/aBA5FOIy32

— 2020 NBA All-Star (@NBAAllStar) January 24, 2020
Making his 4th #NBAAllStar appearance… Kawhi Leonard of the @LAClippers!

Drafted as the 15th pick in 2011 out of San Diego State, Kawhi is averaging 27.1 PPG, 7.4 RPG, 5.0 APG for the Clippers (#3 in West) this season. pic.twitter.com/ACNSUW6SJb

— 2020 NBA All-Star (@NBAAllStar) January 24, 2020
Making his 7th #NBAAllStar appearance… Anthony Davis of the @Lakers!

Drafted as the 1st pick in 2012 out of Kentucky, @AntDavis23 is averaging 26.6 PPG, 9.1 RPG, 2.5 BPG for the Lakers (#1 in West) this season. pic.twitter.com/ZCkzPsgHYZ

— 2020 NBA All-Star (@NBAAllStar) January 24, 2020
The Eastern Conference:
Making his 4th #NBAAllStar appearance and 2nd straight year serving as a team captain… Giannis Antetokounmpo of the @Bucks!

Drafted as the 15th pick in 2013 out of Greece, @Giannis_An34 is averaging 30.0 PPG,12.9 RPG, 5.6 APG for the Bucks (#1 in East) this season. pic.twitter.com/hpcvCEZger

— 2020 NBA All-Star (@NBAAllStar) January 24, 2020
Making his 1st #NBAAllStar appearance… Trae Young of the @ATLHawks!

Drafted as the 5th pick in 2018 out of Oklahoma, @TheTraeYoung is averaging 29.2 PPG, 4.7 RPG, 8.6 APG for the Hawks this season. pic.twitter.com/MX58b4CVyy

— 2020 NBA All-Star (@NBAAllStar) January 24, 2020
Making his 4th #NBAAllStar appearance… Kemba Walker of the @celtics!

Drafted as the 9th pick in 2011 out of UConn, @kembawalker is averaging 21.7 PPG, 4.0 RPG, 5.0 APG for the Celtics this season. pic.twitter.com/OyQ632O73u

— 2020 NBA All-Star (@NBAAllStar) January 24, 2020
Making his 3rd #NBAAllStar appearance… Joel Embiid of the @sixers!

Drafted as the 3rd pick in 2014 out of Kansas (originally from Cameroon), @JoelEmbiid is averaging 23.4 PPG, 12.3 RPG, 1.4 BPG for the 76ers this season. pic.twitter.com/eo8Fj4LH3r

— 2020 NBA All-Star (@NBAAllStar) January 24, 2020
ADVERTISEMENT
Article continues below this ad
Making his 1st #NBAAllStar appearance… Pascal Siakam of the @Raptors!

Drafted as the 27th pick in 2016 out of New Mexico State (originally from Cameroon), @pskills43 is averaging 23.5 PPG, 7.7 RPG, 3.5 APG for the Raptors (#3 in East) this season. pic.twitter.com/a3pEUTLYR1

— 2020 NBA All-Star (@NBAAllStar) January 24, 2020
ADVERTISEMENT
Article continues below this ad
More from EssentiallySports on Boston Celtics