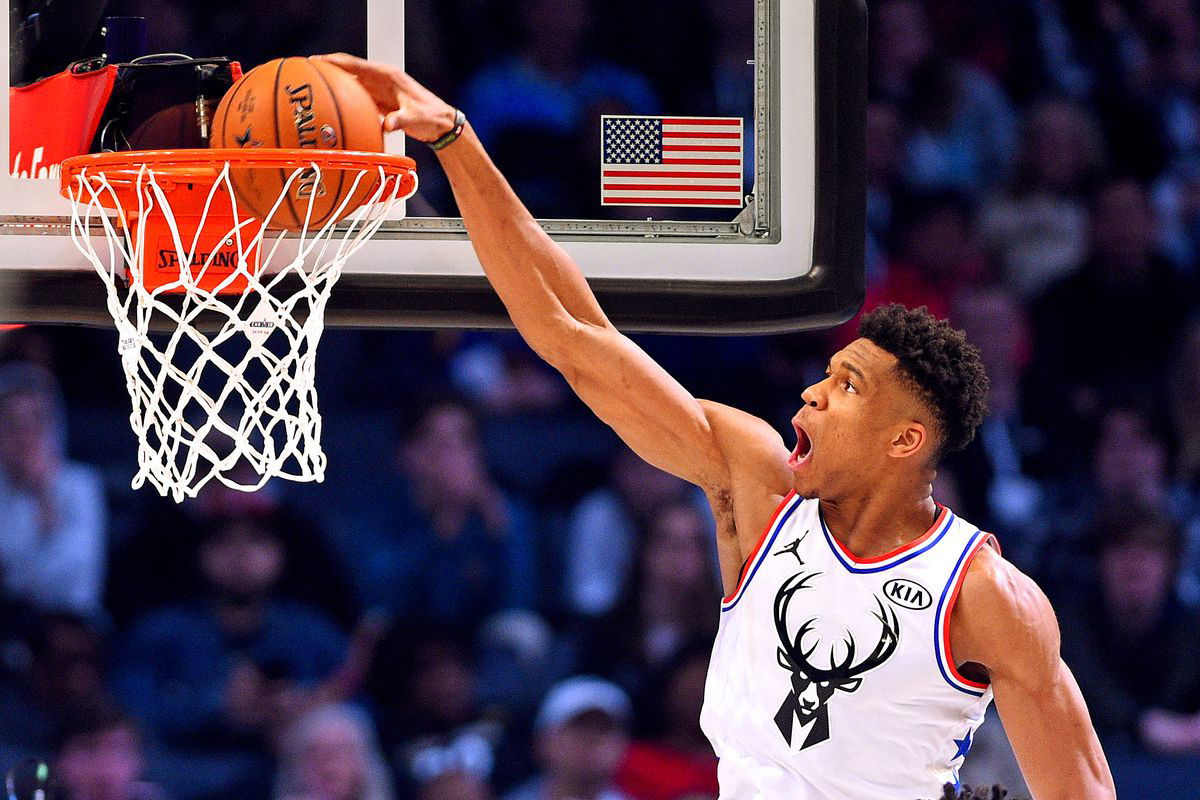 Since the addition of the NBA All-Star Slam Dunk Contest, fans have often been treated to an amusing show. Some of the best athletes and NBA stars have thrown down in the competition with creative, electrifying and humourous dunks.
NBA All-Star: The Slam Dunk contest
As opposed to events like all-star games or league championships that go back to the early 20th century, the NBA's first Slam Dunk Contest didn't become a permanent fixture until 1984. And believe it or not, the NBA actually owes a debt of gratitude to its old competitor, the ABA, on this one. That league held the first-ever professional slam dunk contest in 1976, with Julius Erving coming home with the victory.
With the latest iteration of the event taking place in Chicago in just under a week, here are the top 5 slam dunks till date.
NBA All-Star: Slam Dunks That Killed the Ring
Dwight Howard: The Superman Dunk
In the late 2000s, props were getting more and more popular among dunk contest participants. Orlando Magic center Dwight Howard kept things relatively simple. It's not easy for a seven-footer to get that kind of air.
Howard bought the house down with this dunk here, capitalizing on his "Superman" persona in the process. Kobe Bryant is even shown being amused by this dunk. He won the 2008 contest. Howard is now set to participate in the NBA All-Star 2020 Slam Dunk Contest.
It's official: Superman will take flight at the 2020 Slam Dunk Contest! pic.twitter.com/fBpNAH8wXq

— Los Angeles Lakers (@Lakers) January 21, 2020
Michael Jordan: Kiss the Rim
Jordan defied physics again with this dunk. He turned sideways and practically flew to the basket, giving us a true Air Jordan moment before the dunk. This shot earned Jordan a 50 from the judges and his first contest title.
Michael Jordan: "His Airness" Moment
As if we needed another reason to be in awe of "His Airness," Jordan gave us one with this moment at Chicago Stadium. He launched from the free-throw line and flew through the air to hit the rim, creating one of the most iconic pictures of his career. The shot also helped Jordan earn his second slam dunk contest, becoming the first player to do so.
NBA All-Star: Vintage Dunks
Julius Erving: The One Which Started it All
Erving's slam was so influential it led to more high-degree difficulty free throw dunks. Without Erving stealing the show more than 40 years ago, the dunk contest wouldn't be nearly as big of a deal as it currently is. He started everything.
Vince Carter: 360 Windmill
In his first dunk of the night, Carter managed to fluidly throw down a reverse 360 windmill, making it look so effortless and perfect. Carter knew he did something special immediately after throwing down. His dunk repopularized the contest. On every level it was ridiculous, and it set the tone for future contests for years to come. Nobody did it better.