NBA Analyst Urges LA Clippers To Bring Chris Paul Back
Published 09/29/2020, 12:15 PM EDT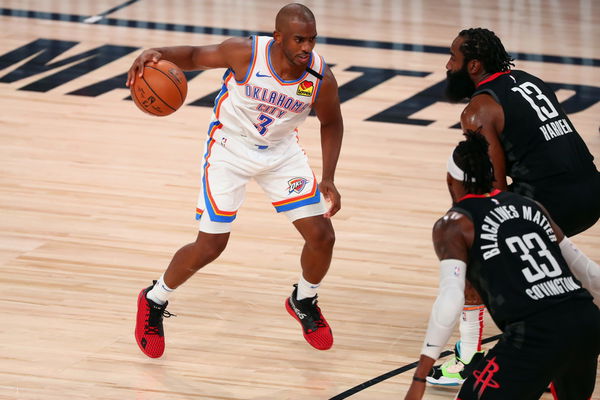 ---
---
The LA Clippers had a very disappointing NBA season in their first year together. Kawhi Leonard and Paul George disintegrated in the Conference Semi-Finals against the Denver Nuggets and blew a 3-1 lead. The shocking elimination saw coach Doc Rivers lose his job. While everyone sits and discusses what the Clippers need to do for their head coaching vacancy, Jay Williams has a different idea.
ADVERTISEMENT
Article continues below this ad
Williams spoke on ESPN and questioned whether the problem related to the personnel on the court, or off it. He believes that the key to unlocking the Clippers is to bring back a team legend to replace the one that just left. That man is current OKC Thunder PG Chris Paul.
ADVERTISEMENT
Article continues below this ad
"You need a different voice from a player's perspective. And I will say this. I know he probably isn't going to be in OKC anymore, but he originally was a Clipper when it started. You look at-bring Chris Paul back to the Clippers. He will be the missing link from a leadership perspective for this team that they need. He is the pitbull that will tell people where to go.
"That also allows Kawhi not to have that pressure on him to be that galvanizing force with everybody on that team. I am telling you he (CP3) will be the missing answer for that squad."
ADVERTISEMENT
Article continues below this ad
LA Clippers requiring the presence of Chris Paul?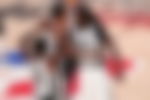 Chris Paul will single-handedly change the on-court behavior of the Clippers. His aggressive mentality allows him to take charge on the floor while Paul George and Kawhi Leonard execute the basketball part without having to lead the team.
ADVERTISEMENT
Article continues below this ad
The issue is that LA may not have the pieces to go back to OKC and trade for their best player. They gave up most of what they have to OKC for Paul George last summer. Along with that, the team may not have the salary space to make the massive CP3 contract fit while also re-signing Montrezl Harrell.
The theory of CP3 back in LA seems tantalizing, but the dream may be too good for reality.