Knicks Legend Dismantles Joel Embiid and Giannis' MVP Case For a Third NBA Superstar
Published 04/04/2022, 11:59 PM EDT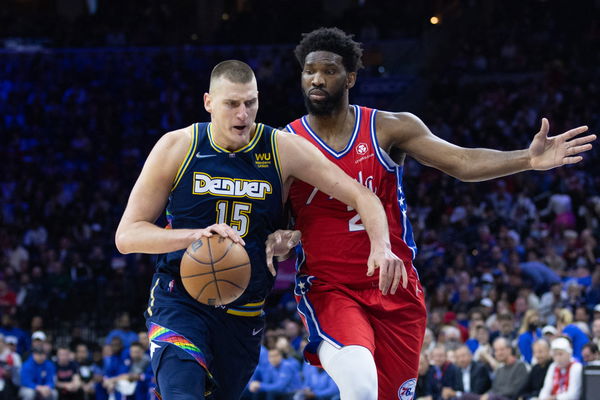 It seems the big man era is back in the NBA with the centers dominating the game. Notably, the trio of Joel Embiid, Nikola Jokic, and Giannis Antetokounmpo are the frontrunners to win MVP. All these three bigs have put up some ridiculous numbers and put centers back on the map. However, in a recent interview, NBA Hall of Famer, Julius Erving said the Joker is the most deserving player for MVP.
ADVERTISEMENT
Article continues below this ad
Jokic has had one of his toughest as well as best seasons this year. Despite losing out on the two scorers behind him, the Joker has led the way for the Nuggets like no one else. The Nuggets center has made an impact on all zones of the court. Jokic is putting up 26.8 points, 13 rebounds, and 8 assists per game. Moreover, he has led the Nuggets to be the 5th seed.
ADVERTISEMENT
Article continues below this ad
However, while Erving did admit Jokic has not done better than his MVP campaign last season, he has another reason to rank him above Giannis and Embiid.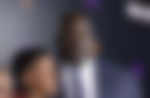 The Joker is out playing Joel Embiid and Giannis?
While on the Rich Eisen show, Dr. J addressed the MVP race and opened up his thoughts on the matter. Erving said he wishes Joel Embiid to come out as the MVP this season. however, he admitted that Nikola Jokic is the most deserving player to get the award once again. And the reason to support his argument was that Jokic has barely missed any games.
ADVERTISEMENT
Article continues below this ad
He said: "I think the most deserving guy is Jokic. He hasn't missed any games and you know, night in and night out he's done it better than he did it last year. So he was the MVP last year and when you get better I don't think you lose status."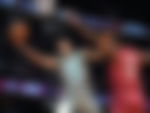 While Embiid's stats may look prettier, Jokic has been a regular face this season. He has played 72 out of the 79 games for the Denver Nuggets this season. Both Giannis and Embiid have missed over 12 games this season. But for Jokic, no matter what the schedule, he has always shown up. In addition, Julius Erving also pointed out that Jokic has been a better player as compared to his last season when he won MVP.
ADVERTISEMENT
Article continues below this ad
WATCH THIS STORY: What Is Beyonce's Net Worth? Is She Richer Than Billionaire Michael Jordan and Shaquille O'Neal?
Another major factor to take in is the help on offer. Giannis has had Khris Middleton and Jrue Holiday on the bus all season long. Joel Embiid got his help with James Harden joining Philly. But the Joker is not playing with a single All-Star and has still managed to put the Nuggets in position for the playoffs. Who do you think deserves to win MVP? Let us know in the comments below.
Edited By: Niranjan Deodhar