Are Jayson Tatum and Tyler Herro Playing Tonight? Celtics vs Heat Game-5: Preview, Lineups and Prediction
Published 05/25/2022, 5:49 PM EDT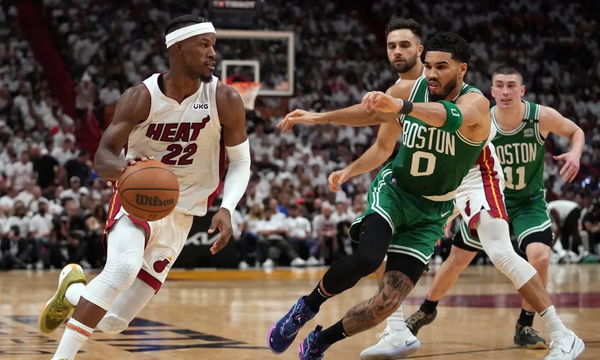 The Eastern Conference Finals between the Miami Heat and the Boston Celtics are all level after 4 games. This series has been very unpredictable as both teams have had stretches of excellent and poor play. And both teams have been riddled with injuries to key players. It will be very interesting to see if Jayson Tatum, Tyler Herro, Marcus Smart, and others will play in game 5.
This series was supposed a thriller between two top teams in the East. However, none of the games has been competitive as both teams have just been trading blowouts. Game 5 will be a massive one for both teams as the team which wins the fifth game generally goes on to win the series. With that being said, here is everything you need for game 5.
ADVERTISEMENT
Article continues below this ad
Miami Heat preview
The Heat was atrocious in game 4 as they put one of their worst offensive displays of this season. This comes after a magnificent performance in game 3, in which they locked down the Celtics. The Heat could only manage to score 82 points and their starters combined for 18 points. Their only bright spot was Victor Oladipo, who scored 23 points off the bench. The Heat will need to address their issues with the starting lineup, otherwise, it will be very difficult for them to win this game.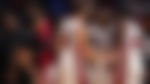 They have been also been dealing with a vast list of injuries. Herro and Lowry have been listed as questionable. Along with them, PJ Tucker and Gabe Vincent have also been listed as questionable for game 5.
The biggest concern for them will be that of Herro. If he is not in the lineup, the Heat will be dealt a massive blow, as they have struggled to create offense effectively.
Boston Celtics preview
The Celtics bounced back in spectacular fashion in game 4. They were terrific on both sides of the ball as they torched the Heat the entire game. Jayson Tatum was spectacular but the main credit should go to their defense. They held the Heat to just 33 points in the first half.
WATCH THIS STORY: Does Klay Thompson have a girlfriend?
With the return of Robert Williams, the Celtics interior defense looked excellent. They held Bam Adebayo to just 9 points after his huge performance in game 3.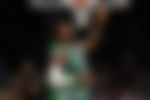 Marcus Smart and Williams have been listed as questionable for game 5. Smart missed the last game, but they somehow managed to survive without him. But they will need their best defender back. The Celtics will hope that they will not be without two of their starters and best defenders as that could prove to be very costly for them.
Predicted Lineups
Boston Celtics- Marcus Smart, Jaylen Brown, Jayson Tatum, Al Horford, Robert Williams
ADVERTISEMENT
Article continues below this ad
Miami Heat- Kyle Lowry, Victor Oladipo, Jimmy Butler, PJ Tucker, Bam Adebayo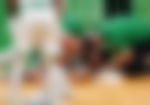 Prediction
ADVERTISEMENT
Article continues below this ad
There has not been a competitive game in this series as each and every game has been a blowout. The Celtics seem like they have the upper hand, but the Heat have lost one game at home in the playoffs. And every time the Heat have put a disappointing performance this season, they have bounced back with a magnificent performance. Expect a massive performance for Jimmy Butler and Co.
Pick- Miami Heat
Edited By: Arunaditya Aima