Tallest Player in NBA History had an Infamous Scuffle With Michael Jordan's Bulls Teammate Dennis Rodman
Published 06/22/2022, 10:15 AM EDT
By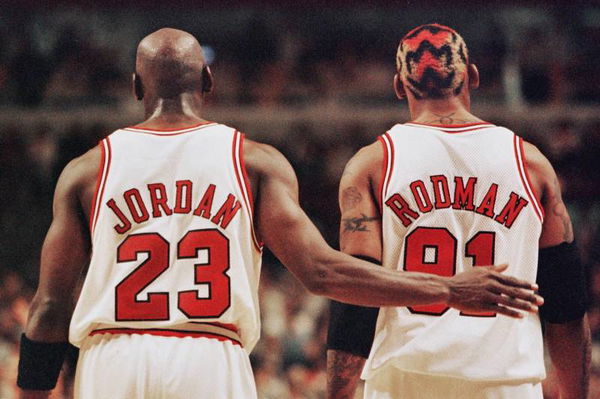 Gheorghe Muresan was a basketball player from Tritenii de Jos, Romania. He was the tallest NBA player ever at a height of seven-foot-seven. Muresan was drafted by the Washington Bullets. He was popularly referred to as just 'Ghita'. It is of no surprise that at his height he was a tough match-up.
Especially, for teams with championship endeavours like the Michael Jordan-led Chicago Bulls. Muresan was a nightmare for opponents. But, two-time defensive player of the year Dennis Rodman guarded Gheorghe Muresan as his assignment.
Gheorghe Muresan's journey to the NBA
ADVERTISEMENT
Article continues below this ad
He played professional basketball in France from 1992 to 1993 and had no plans of playing in the NBA. He thought he was not good enough as his biggest weakness at that point was trying to move as quickly as possible to get his way back on playing defence. It took him a very long time to adjust and he would finish his rookie season just receiving 12 minutes per game while averaging 5.6 points and 3 rebounds.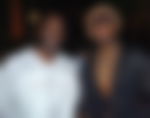 Muresan, the 7'7″ giant, was drafted by the NBA's Washington Bullets in 1993, and he played with them until 2000, exhibiting tremendous potential. Due to injuries, however, his career was wrecked. With the Bullets in 1995-96, he had his greatest season, averaging 14.5 points, 2.3 blocks, and 9.6 rebounds per game.
During that season, he also led the league with a field goal percentage of 58.4%. He was named the NBA's Most Improved Player for the 1995-96 season as a consequence of his efforts. With a field-goal percentage average of 60.4% the following season, he once again led the league. Muresan's career ended with the New Jersey Nets, where he played the last 31 games of his career.
Michael Jordan and Dennis Rodman battle Gheorghe Muresan
Dennis Rodman played for the Chicago Bulls during their second three-peat. He and Michael Jordan were quite the pairing. Rodman was a master of game psychology and always tried to get into the head of his opponents. Moreover, he was trying to identify mental weaknesses, so when he met Gheorghe Muresan he would do his best to get him out of his game.
On numerous occasions, the two have been rewarded double technicals. When asked how can someone defend Gheorghe Muresan, Rodman said,  "What you have to do with Muresan is to smack him around early in the game". 
ADVERTISEMENT
Article continues below this ad
In the 1997 playoffs, the eighth-seeded Washington Bullets, which included players like Rod Strickland, Chris Webber, and Rasheed Wallace on the bench, squared up against the Chicago Bulls.
Gheorghe Muresan stood in the middle at 7'7″. At 6'7″, Dennis Rodman frequently found himself switched onto him during this series. Rodman played with a vigour that made any matchup look like a favourable one. He would often antagonise the tallest player ever which is quite a feat in itself.
ADVERTISEMENT
Article continues below this ad
WATCH THIS STORY: Dennis Rodman disrespects NBA 75 jacket in LeBron James and Stephen Curry's presence
On January 17, 1996, Gheorghe Muresan set his career-high in rebounds in an NBA game. Subsequently, that day he grabbed 21 rebounds in Washington's 96-89 road loss against the Miami Heat. Furthermore, he had 19 points and 6 blocks. He was arguably one of the more underappreciated and underrated players of his era.