Philadelphia 76ers' Ben Simmons Takes Subtle Shots at the Brooklyn Nets' Defense Before Their Intense Matchup
Published 04/14/2021, 9:30 AM EDT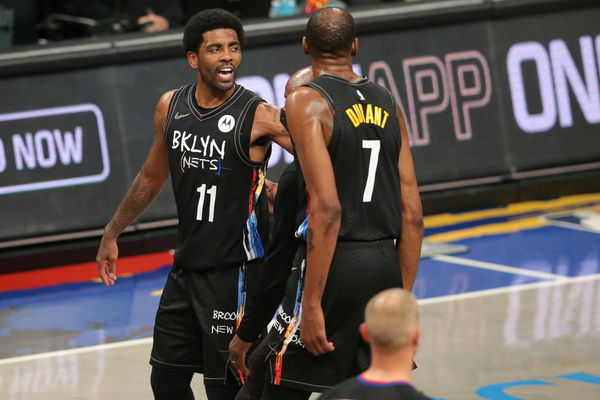 ---
---
Unlike the West, where the Utah Jazz has taken the Conference by storm, the Eastern Conference has two teams battling for the top seed. Both the Brooklyn Nets and the Philadelphia 76ers have been spectacular so far and have the same 37-17 record. However, the 76ers have held the lead for most of the season and continue to do so as they are on a two-game winning streak.
ADVERTISEMENT
Article continues below this ad
And the Nets just recovered from their humiliating loss against the Lakers by winning their matchup against the Minnesota Timberwolves. Now that it's time for these two teams to lock horns, Ben Simmons subtly warns Brooklyn for what's to come.
Ben Simmons takes jabs at the Brooklyn Nets' talented roster
ADVERTISEMENT
Article continues below this ad
The Brooklyn Nets have been labeled as the team to beat this season in the NBA. With their super team that consists of James Harden, Kevin Durant, Kyrie Irving, Blake Griffin, and LaMarcus Aldridge, their offense seems to be looking top notch. Unfortunately, injuries have prevented all of them from playing together.
While that is one of the issues, they have also been struggling with their defense, and it seems like the Sixers are aware of that. In fact, with Ben Simmons' most recent comments, it seems like they plan on taking advantage of that too.
When asked about the backlash the Nets have received for stacking up so much talent, Simmons said, "There's one ball and you have to play defense too. I take pride in playing defense. If I am able to get stops and give guys a hard time doing their job, then we're going to be able to go further. They have a lot of talent but at the same time, you got to play together as a team."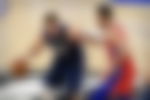 Can the Philadelphia 76ers walk the talk?
Simmons isn't completely wrong. While the Philadelphia 76ers are a team that offers balance with focus on both ends of the court, the Nets have relied heavily on their offense. However, Joel Embiid will play a vital role in determining the way this story will end.
ADVERTISEMENT
Article continues below this ad
In fact, without James Harden and now that Kyrie Irving is also questionable for this matchup, the Nets' chances of winning the matchup become bleaker. Even LaMarcus Aldridge is ruled out of the game because of illness.
This win will enable Philly to get a hold of their fate and prove why they deserve to be in the top seed. Or do you think until the Nets have their entire healthy roster, only then can a fair judgment be made?
ADVERTISEMENT
Article continues below this ad
Read also- Former NBA Champion Explains Why Brooklyn Nets Cannot Win the Championship Without DeAndre Jordan