Damian Lillard Leads Rare Clutch Record Which Neither LeBron James Nor Steph Curry Could Achieve
Published 02/15/2021, 5:00 AM EST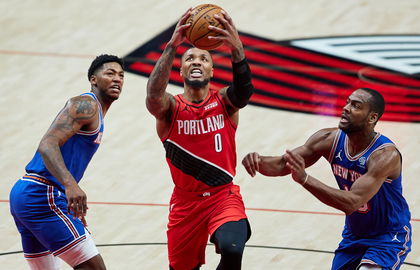 ---
---
Over the years, Damian Lillard has established himself as one of the better players in the league. He made a name for himself thanks to his insane shooting ability from the deep. Furthermore, Dame is possibly the best NBA player in the clutch moments of the game.
ADVERTISEMENT
Article continues below this ad
Lillard proved that yet again tonight, as he displayed his composure in the dying minutes of the game. He hit the go-ahead bucket vs Luka Doncic's Dallas Mavericks as he led the Blazers to a 121-118 victory.
Following the victory, the Blazers bettered their record to 16-10 this season and strengthened their hold on the Western Conference's 5th seed.
ADVERTISEMENT
Article continues below this ad
Damian Lillard ended the game with 34 points as he continued his excellent start to the season. Additionally, thanks to Lillard's go-ahead bucket, he achieved another important milestone.
He now has 33 go-ahead buckets in the final minute of the game! This includes his shots in the playoffs as well.
What's even more impressive is the fact that ever since he was drafted, he is second to none in this category. After an underwhelming 2020 postseason, the Blazers are hungry to make some noise in this year's postseason.
Honestly, they are looking like a great unit, and the only thing that might hinder their progress is injury trouble. Even last season, the Blazers' roster was plagued by injuries, and as a result, they never reached their full potential.
What's the ceiling for the Damian Lillard led Portland Trail Blazers?
ADVERTISEMENT
Article continues below this ad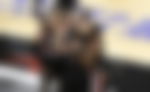 As things stand right now, making the plays should be a piece of cake for the organization. But performing at an elite level in the playoffs must be their ultimate goal. If they can achieve that, they can eventually end up winning the NBA Championship.
ADVERTISEMENT
Article continues below this ad
Considering Damian Lillard is already 30 years old, their championship window is quite small. What are your thoughts on the Trail Blazers? Do you think the franchise can go all the way this season? Feel free to share your views in the comments section below.