Lakers Legend Michael Cooper Has Neither LeBron James nor Michael Jordan as the NBA GOAT
Published 12/27/2020, 1:36 PM EST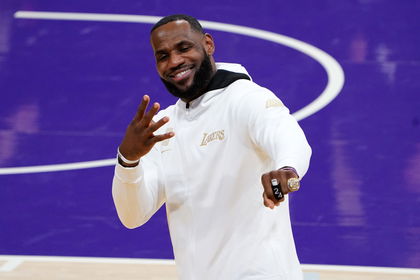 ---
---
The NBA GOAT debate is an ever-going discussion, with 2 names always popping up, LeBron James and Michael Jordan. While for many, MJ is the GOAT, LeBron has also made a lot of progress in his case for being the GOAT.
ADVERTISEMENT
Article continues below this ad
Furthermore, winning the 4th ring of his illustrious career only strengthened his case. But it feels like he might be a few steps behind Jordan.
Michael Cooper on why LeBron James is the GOAT for now
ADVERTISEMENT
Article continues below this ad
Lakers legend Michael Cooper recently joined the Lakers daily for an interview. During the conversation, he was asked his thoughts on the GOAT debate and to make his choice. Cooper said:
"That is such a loose term for great players: the GOAT. Because you have to realize that everybody played in their own decade and era. If we could go back and had this ability to make everybody 23 or 24 at the same time, then we could say that.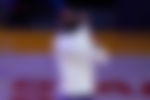 "What's happening in the NBA now? LeBron is probably the greatest player to ever play the game. Put him back in the '80s with Magic, Michael Jordan, George Gervin, Kareem — he would probably be in the mix with all of them, so the GOAT for right now is definitely LeBron, but try to put all those guys in a lump and pull out one.
"You are going to get a different answer from 10 different people."
Despite labeling LeBron as the GOAT right now, he also mentioned that the only greatest player of all-time for him is his rival from back in the day, Larry Bird.
"And it's hard to ask me. To me, Larry Bird would be considered a GOAT. That guy there was probably the hardest guy I've ever had to guard, and I played in an era where it was a tough matchup every night."

Is there a true NBA GOAT?
Ever since LBJ entered the league, he has been held to unreal standards. But for the most part, he has delivered on those expectations. He has won championships, regular-season MVPs, and Finals MVPs as well.
Honestly, he has achieved everything an NBA player can ever dream of. But maybe becoming the true GOAT will never turn into a reality. Not just for James, but for any player in the history of the league.
ADVERTISEMENT
Article continues below this ad
Because every fan has a different definition for the best player according to them. One can't force a player onto them as a result, we might never find a definitive answer to the question.
ADVERTISEMENT
Article continues below this ad
But who is the greatest basketball player of all-time? Is it LeBron James, Michael Jordan, or any other player? Let us know your thoughts in the comments section.