Michael Jordan Was a Victim of Tampering During NBA Finals That Allegedly Gave Him Food Poisoning, Believes Former NBA Champion: "That's How Intense People Are"
Published 08/02/2022, 10:00 AM EDT
Basketball thrives off competition. In a game about beating the others, the most ruthless soldiers are born. And Michael Jordan was the perfect personification of a competitor. However, there may have been times he took it a step too far. Especially when it comes to the gambling games between his teammates. Recently, John Salley spoke about the game of talk MJ and the others played. Likewise, he claimed some fans were responsible for his iconic flu game.
Jordan has been attached to gambling for a good part of his career. The 6-time champion said he had a competition problem. His hunger for winning extends anywhere and everywhere. 'His Airness' was even under attack when it was believed he had a gambling addiction. However, things never got out of hand. He and his fellow teammates would have intense battles while traveling. Trash talk was never out of their time as everyone tried to come out on top.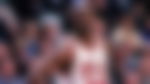 ADVERTISEMENT
Article continues below this ad
However, once some fans caught Jordan in his hotel room and decided to take advantage. According to John Salley, the 5 time NBA MVP was poisoned which gave birth to the legendary 'flu game'.
Michael Jordan gets attacked with pizza
The Chicago Bulls were all ready to capture their 5th championship. With Jordan in his prime, they looked like the clear favorites to take it all. However, trouble struck when His Airness ate pizza the night before. As narrated by his former teammate, Salley claimed it was during one of Jordan's gambling sessions that fans found an opening. Living in a hotel in Utah, a local pizza delivery gave Jordan the worst night of his life. And it couldn't come at a worse time.
Watch This Story: Michael Jordans 5 Rumored Affairs After Divorce with Juanita Vanoy
Salley said: "In a way it kept Michael out of trouble. He's going to be in a hotel room with a security. Only reason it didn't keep them out of trouble was when they were doing it and they got food poisoned in Utah. I mean, they food poisoned them. That's how intense people are."
ADVERTISEMENT
Article continues below this ad
All of a sudden, the stakes had changed. The Bulls had become the weaker side, with the best player on the planet suffering. However, just like gambling, Jordan wanted all the glory. Despite his immune system screaming for help, MJ suited up for Game 5. And he delivered one of the most iconic finals performances in the history of the NBA. He took over in one of the most important games of the 1997 finals.
Jordan didn't look like he had any illness at all. The reigning Finals MVP at the time went off for 38 points, 7 rebounds, and 5 assists. Most importantly, Black Jesus got the win. At the end of the day, Mike wasn't even able to carry himself off the court by himself. Scottie Pippen had to take him on his shoulders after an effort that remains stamped in NBA's history books.
ADVERTISEMENT
Article continues below this ad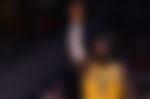 What many don't know is Jordan actually had food poisoning. However, despite it not being a flu, what the NBA Hall of Famer was able to do is exactly why he is known as the greatest basketball player in history.