Stephen Curry Breaks Down Warriors' Mindset on Jayson Tatum, Jaylen Brown and Marcus Smart Before NBA Finals 2021-22
Published 05/31/2022, 9:00 AM EDT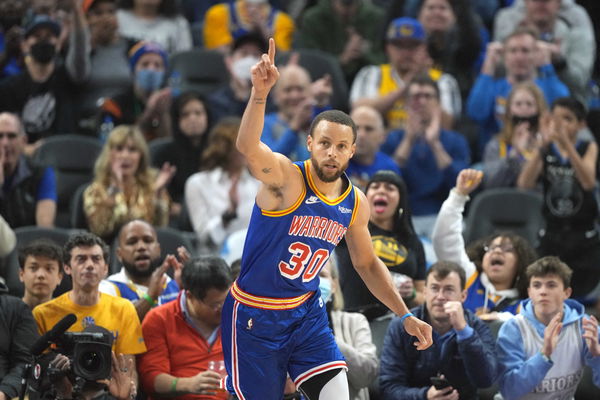 With stellar campaigns, this NBA season, the Boston Celtics and Golden State Warriors have made their way to the finals. Both teams have dealt with their fair share of difficulties along the way, meeting in the playoffs (and finals) for the first time since 1964. Stephen Curry and Jayson Tatum have led the way for the teams, making sure to give their fanbase some hope at a win.
The Warriors, on their end, were frequent visitors to the NBA Finals up until 2019. However, consecutive injuries saw Curry and Klay Thompson sit out for months and years, respectively. As this season progressed, the team found themselves back in the playoffs.
ADVERTISEMENT
Article continues below this ad
The Celtics–who last won the title in 2008–are sizeable opponents. Curry, however, remains confident about the Warriors' victory.
Stephen Curry is ready for the Warriors' Finals appearance
While speaking to the media, Curry made sure to cover all aspects of the Celtics team, making sure to give credit where it's due.
"Tatum and [Jaylen] Brown are the heads of the snake, Marcus Smart does what he does," Curry said, not failing to mention that they can certainly win. Tatum has been leading the Celtics this season, while Jaylen Brown follows closely. Smart, with 15.5 PPG, also proves to be invaluable to the team.
The three-time NBA Champion does not fail to mention Al Horford, who is a veteran moving to the finals for the first time. "I'm sure they're motivated just like we are and we're excited to get things going".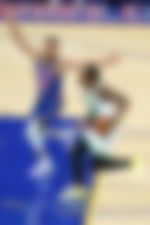 That being said, there is unfortunately no real way to predict a Warriors or Celtics win. Both teams move ahead with pros and cons of their own, also motivated in their own way.
ADVERTISEMENT
Article continues below this ad
Can Curry lead his team to another win?
With a 25.9 PPG, Curry continues to lead GSW during playoffs. Though the team tried for a comeback last season, they have returned with Klay Thompson and a renewed spirit on board. The Splash Brothers seem to be working in harmony, while Draymond Green leads the defensive front.
Of course, Gary Payton II and Andrew Wiggins have played their vital role, taking the front seat and steering the game on multiple occasions.
ADVERTISEMENT
Article continues below this ad
WATCH THIS STORY: How Underrated Investor Kevin Durant made millions off the NBA Court
Though the result cannot be foreseen, everyone is geared up for the GSW-Celtics finals series beginning on Thursday, June 2 EST (Friday, June 3 IST). Who are you supporting? Let us know in the comments below.
Edited By: Arunaditya Aima