Kings' Tyrese Haliburton Reveals How Kawhi Leonard Gave Him His Welcome to the NBA Moment
Published 09/07/2021, 11:44 PM EDT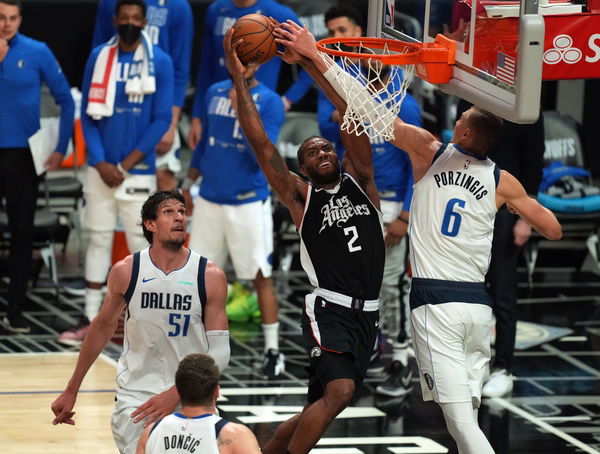 ---
---
We all know that the league today requires insane physical attributes to keep up with the pace. One of the players who has seen this through is Clippers' Kawhi Leonard. The 30 YO superstar is one of the strongest players and also has the physical upgrades required for the game.
ADVERTISEMENT
Article continues below this ad
While on The Old Man And The Three, Sacramento rookie, Tyrese Haliburton spoke of his welcome to the NBA moment. Unsurprisingly, it involves none other than the 'Klaw'.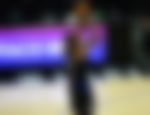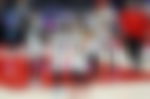 ADVERTISEMENT
Article continues below this ad
Kawhi Leonard insane strength
While speaking to JJ Reddick, a question came up. The question said do NBA players feel small in front of other NBA players. Tyrese admitted that he does feel small next to some of the players, especially coming into the league as a smaller frame player.
However, he said he doesn't necessarily feel insecure. After that, Reddick spoke about how he felt about Kawhi's strength when they played against each other. Moreover, Haliburton also said that Kawhi Leonard was his 'Welcome to the NBA strength'.
He said: "Oh man, it's funny that you say that because he might have been my intro to like welcome to NBA. He was like my welcome to NBA strength. Like, we played the Clippers in LA and I'm at this point where you know where guys off the bench are guarding me."
He added: "I'm not that high up on this scouting report. And, Kawhi is like 'yo I got him'. I'm like what's going on. So I come in to get a dribble handoff and his hand is on my hip. I'm at the three-point line, I think, and then I get the handoff I look down and I'm at the logo. I don't even know how I got out here but I think he pushed me. Yeah, it is crazy how strong these guys are."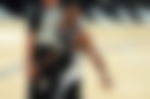 This just adds to the dominance of the 'Klaw' in the league today. Unfortunately, Kawhi Leonard could miss most of the coming season because of a partial ACL tear in the playoffs last season.
Haliburton's rookie year
Tyrese, who came into the league last season as the 12th pick in the NBA draft, has been very impressive with his skills. While the Kings did miss the playoffs, Haliburton and Fox did all they could to help the organization.
ADVERTISEMENT
Article continues below this ad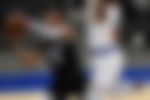 Haliburton averaged 13 points and 5 assists in 30 minutes of play. In addition, his shooting prowess was on display as he shot over 40% from deep. As he is yet to fully develop into the NBA system, it will be exciting to see him grow.
Do you think Haliburton can be a top player in the NBA someday? Let us know in the comments below.
ADVERTISEMENT
Article continues below this ad