Shaquille O'Neal Explains How His Duo with Kobe Bryant Was Similar to The Beatles
Published 08/27/2021, 12:30 PM EDT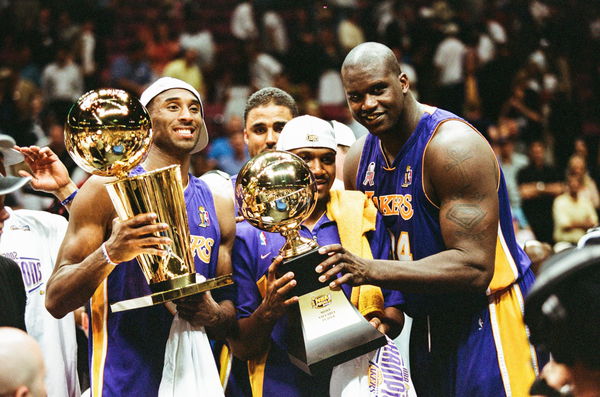 ---
---
Shaquille O'Neal and Kobe Bryant shared a very complicated relationship. There was always some kind of drama, but respect was never lost for one another. Moreover, they remain to be one of the best one-two punchers in NBA history.
ADVERTISEMENT
Article continues below this ad
Their iconic run with the Lakers saw them create countless great moments. Their Lakers is also the last team to complete a three-peat in NBA. Understandably, Shaq was very emotional when he heard of the sad passing of his friend Kobe Bryant.
Recently, on the occasion of the Mamba's 43rd birthday, Shaq shared some stories.
ADVERTISEMENT
Article continues below this ad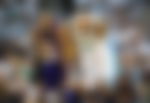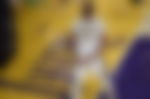 Shaquille O'Neal celebrates Kobe Bryant
On The Big Podcast, Shaq spoke about his good friend Kobe on the occasion of his birthday. He spoke about their controversy and how they constantly competed with each other.
Shaquille O'Neal said: "Throughout history, when you have two alpha males in a group, this is what's gonna happen. There is going to be conflict and they gonna be the greatest group ever. Shaq and Kobe, and the Beetles are the only two that compare to me and Kobe."
He also said how he respected Kobe's 'over work ethic'. However, the main highlight was him talking about the moment they shared All-Star MVP. Shaq said that was the moment he decided to forget all that has happened between them.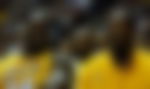 He said it felt like old times when Kobe kept feeding him the ball during the All-Star game. And, his gesture after winning MVP is what caused Shaq's change of heart. So what happened during the All-Star game?
2009 NBA All-Star Game
The 2009 All-Star event was truly iconic. Notably, Kobe Bryant and Shaquille O'Neal won the Co-MVP award in the All-Star game.
ADVERTISEMENT
Article continues below this ad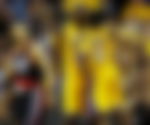 Bryant and the Lakers came into the All-Star break with the best record in the league. Likewise, Bryant was selected as a starter. A weary Shaq was taken as a reserve center. However, their star duo was on display on this particular night.
ADVERTISEMENT
Article continues below this ad
Bryant added 27 points, and 4 assists while Shaq scored 17 points in just 10 minutes of play. They both received MVP, but Kobe won everyone's heart post-game. He gave the award to Shaq and told him to give it to his son. This won over the Big man and they settled their conflict after that.
WATCH THIS STORY: Milwaukee Bucks vs Brooklyn Nets, Los Angeles Lakers vs Golden State Warriors & Other Exciting Matchups to Look Out for in Upcoming 2021-22 NBA Season