Anthony Edwards Relives The Embarrassment Of A Stephen Curry Drill That Had Him Beat During NBA Draft Work Out For The Warriors
Published 06/07/2022, 12:16 AM EDT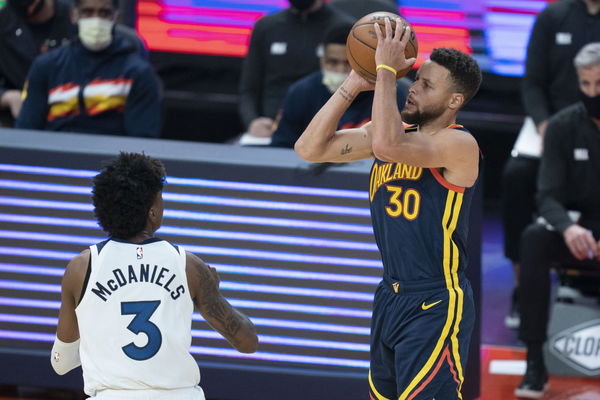 The NBA is not short of young and exciting talents. The youth players are slowly taking over with their extraordinary skill and athleticism. One of them is former number one overall pick, Anthony Edwards.
The Timberwolves star had the best season of his young career, becoming a critical piece in the team's lineup. He works extremely hard on his skill, and the improvement was clear. However, that would not have been possible without his embarrassing workout with the Golden State Warriors.
Also, Edwards is one of the rising stars in the league today. Known for his insane athleticism and smooth playing style, he is one of the best young players in the league. After a stellar rookie season, Edwards followed it up by helping the Timberwolves make the playoffs.
ADVERTISEMENT
Article continues below this ad
Edwards is part of a young and hungry team who are still learning how to handle the big league. However, their potential is beyond the charts. But it may not have been possible unless Edwards got a reality check by Steve Kerr and the Warriors.
Recently, he spoke about his pre-draft workout with the 6-time champions and how it made him realize he wasn't working hard enough.
WATCH THIS STORY – 5 best Memes on Chris Paul Choking Yet Again in the NBA Playoffs
Edwards gets a reality check from the Warriors
Back in 2020, Edwards was a favorite to go as the number one pick in the NBA draft. While the Timberwolves were able to steal his talents, he worked out with a couple of teams. One of them was the Golden State Warriors.
During their workout, Kerr and the front office assigned him a Stephen Curry drill. And it proved to be too much for the Edwards at the time. He was tired mid-drill and couldn't keep up the pace. Likewise, Kerr gave him the harsh reality and said he has to work harder. This even got him to change his workouts with his own trainer.
He said: "So I was working out for the Warriors pre-draft and Steve Kerr is there, Mob Myers, I forgot the other guy's name. It's the three, the coach and the front office guys. And we working out and I'm doing this drill that they say Steph be doing. I'm running, touching the line, shoot, running, touching the line, shoot."
"You got to make like five in a row. And I couldn't do it. I'm like too tired. I'm like man this is too much, but I'm not saying anything so I'm just jogging. And after the workout, Steve comes to me like 'You can't go any faster?'." Edwards continued, "At this point I'm like this is very bad and I'm looking all crazy missing left, missing right." 
ADVERTISEMENT
Article continues below this ad
This stumble on the road made Edwards realize just what it means to be in the NBA. The transition from college to the big league is always tough. However, an early reality check made sure Edwards never takes it for granted. Since then, he has been a star for Minnesota, averaging 21.3 points, 4.8 rebounds, and 3.8 assists in his sophomore year.
Despite being young in his career, Edwards is working hard every day to make sure he becomes a better version of himself. But this won't have come without Kerr giving him an honest review.
ADVERTISEMENT
Article continues below this ad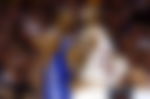 A long journey awaits Anthony Edwards in the NBA. However, one thing is sure is that he will never take the work for granted. Do you think Edwards will be a top player some day? Let us know in the comments below.