Doc Rivers Reveals What Instigated Michael Jordan To Defeat NY Knicks in 1993 Conference Finals
Published 02/06/2021, 9:11 AM EST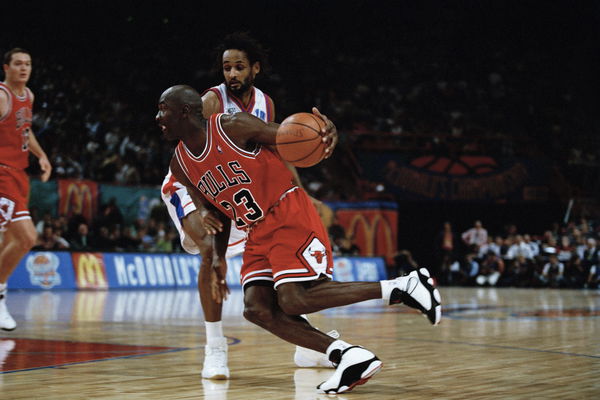 ---
---
Once upon a time, Doc Rivers was great friends with the legendary Michael Jordan. However, that quickly changed when Rivers left the LA Clippers to play with the New York Knicks. And who doesn't know about the infamous rivalry between the Chicago Bulls and Knicks?
ADVERTISEMENT
Article continues below this ad
Well, it's not like the Boston Celtics and Lakers beef, but it still is etched in NBA history. In fact, it still stings whenever Rivers thinks about how the Jordan-led Bulls won four straight games against them and advanced to the NBA Finals.
How the Knicks affected Doc Rivers' coaching career
ADVERTISEMENT
Article continues below this ad
On 'All The Smoke', Matt Barnes asked what it was to play for the Knicks, whose head coach at the time was Pat Riley. "It changed my life," Doc stated. "I never wanted to coach until I played for Pat Riley. had done internships doing TV. That's what I was gonna do.
"Then, I played for Pat Riley, just motivationally and how he has this ability to make you buy in as a group and, and hate every other team. Like no, it got to the point you didn't like anybody."
Rivers also claimed that him joining the Knicks might have turned his relationship with Jordan sour.
"Michael and I had a hell of a relationship. Jordan until I played for the Knicks. That's how you play for Riley, man. He was the best, and we were good," he concluded.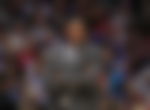 The Michael Jordan-led Bulls won four straight games
Rivers further reminisced about the 1993 Conference finals, when the Knicks were up 2-0 until the Chicago Bulls woke up and won that series with four consecutive wins. "Think about we had home court against the Bulls in that series," he said with regret. He also opened up about how watching that loss in 'The Last Dance' was "torture".
ADVERTISEMENT
Article continues below this ad
Rivers spoke about his theory on how the media might have instigated Jordan into playing his best. "They had a five-day break, a four-day break in between game two and three, and for four days they talked about Michael Jordan gambling. And even I knew then, this is not good, because all you're doing is poking the bear." Rivers said.
"Like I kept saying like, it's one thing if it's us, right? But it's the media, and they just kept going. And I think Michael had like 50 something in game three and game four, he did it again. And we had them in game five, man. You know, we did miss some big free throws and then Charles that three layup," said Doc. "That was the toughest loss of my life. I would say, you know, as a player. That was the most difficult loss that I've ever had."
ADVERTISEMENT
Article continues below this ad
Well, who likes losing an almost winnable game? And when Michael Jordan is all fired up, then consider your chances bleak, which is exactly what Doc knew. Both these franchises don't have that rivalry anymore because at one point they lost their relevance. But without a doubt, it can never be like it was back in the '90s.
Read also- Top Six Michael Jordan Moments That Will Remain NBA's Most Prominent for Decades to Come