Father Mark Almost Made Kawhi Leonard Pursue NFL Dream, but the NBA Champion Rejected It for One Big Reason
Published 06/21/2022, 4:30 PM EDT
By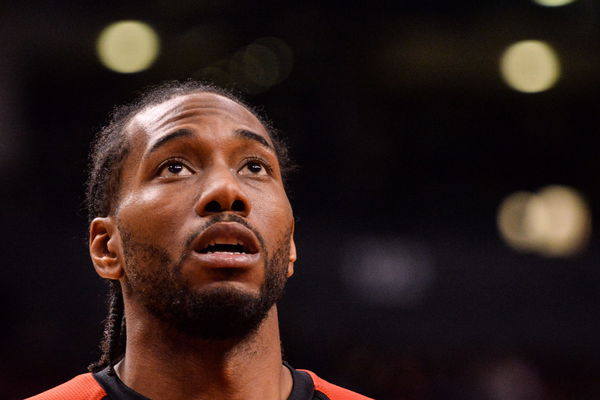 Kawhi Leonard is one of the most talented two-way players in the NBA. He is a two-time NBA champion and, subsequently, two-time finals MVP. Leonard is also the first Kobe Bryant All-Star MVP. He is the cousin of NFL player Stevie Johnson and the son of High School football star Mark Leonard.
ADVERTISEMENT
Article continues below this ad
Leonard, who won the 2019 NBA championship with The Toronto Raptors, was not planning to be a basketball player. Surprisingly, he had never played basketball in high school as a freshman. The Score recently detailed Kawhi's unheard journey to the NBA in a mini-documentary called "The Kawhi Leonard story".
ADVERTISEMENT
Article continues below this ad
The documentary went into several unknown things about The Klaw and also talked about the reason behind his decision to pursue the game of basketball.
Kawhi Leonard pursued basketball because he hated football practice
Kawhi Leonard had had one of the most decorated careers in NBA history. He is one of the NBA's 75 greatest players. Subsequently, he is one of the few players to win finals MVP for two different franchises. His 2019 championship with the Toronto Raptors is one of the greatest superstar campaigns in history at par with the Dirk Nowitzki-led 2011 Dallas Mavericks.
"I wanted to make history here. That's what I did."

3 years ago today, Kawhi Leonard helped Toronto win its first NBA Championship & joined Kareem & LeBron as the only players to ever win Finals MVP with 2 different teams. pic.twitter.com/2BHWZLydCX

— Ballislife.com (@Ballislife) June 13, 2022
Interestingly, the world could have seen Kawhi suit up in a football jersey as he came quite close. Kawhi said, "I probably could have gone to the NFL. I just hated practice" about why he quit on his NFL aspirations.
WATCH THIS STORY: Kevin Durant,  Kyrie Irving, Kawhi Leonard, Paul George, and other top playoff duos this season
ADVERTISEMENT
Article continues below this ad
The LA Clippers superstar, Leonard, never had a dominant high-school or collegiate basketball career. In fact, his family pushed him to be an NFL star. Kawhi could not attend his high school tryout as his mother was working and there was no one to drive him.
In addition, he played for San Diego State and took them to two NCAA tournaments for the first time since 1971. He was not part of an extensive college program. Leonard's Father figure was his uncle Dennis Robertson since he lost his father at a young age. In 2008, Mark Leonard died in a shooting incident while working at his Compton car wash.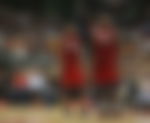 ADVERTISEMENT
Article continues below this ad
Kawhi went on to play an AAU game after his father's demise. He poured his heart into the game. scored 17 points in an inspired performance.
In conclusion, it is a fact that Kawhi is a future Hall of Famer and basketball is better off with his name attached to the game.