"Out of Respect for Their Wishes We Did It": Kobe Bryant's Family Had One Request for the Upcoming Shaquille O'Neal Documentary
Published 11/22/2022, 10:10 AM EST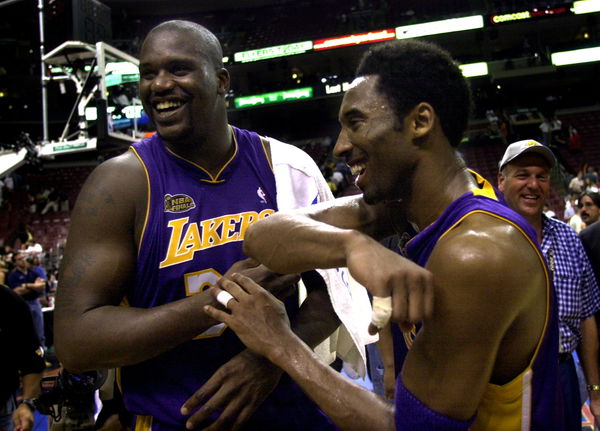 Los Angeles Lakers icon became another legend who will have his story put out to the world. Notably, HBO announced a new Shaquille O'Neal four-part documentary for all basketball fanatics. The Big Diesel had a wild journey through his 19-year NBA career. However, his most popular career highlight might just be his relationship with Kobe Bryant. A pairing that won three championships quickly grew to resent each other. While his film does focus on their relationships, Bryant's family requested limited footage.
ADVERTISEMENT
Article continues below this ad
Shaquille O'Neal and Kobe Bryant had a crazy ride as teammates and rivals. The entire basketball world addresses the duo as arguably one of the most dominant. They took the league by storm. The Los Angeles Lakers duo remains the last ever to three-peat. However, their dream run came to a surprise storm. Both the Hall of Famers were leaders in their own rights. There arose a difference of mindset which started an ugly public feud between the two.
ADVERTISEMENT
Article continues below this ad
Their story deserves to have a platform. Likewise, years after their playing days, Shaq's HBO documentary will reveal the truth behind their relationship. However, there might not be much of Kobe Bryant due to his family's request.
The Shaquille O'Neal documentary won't focus a lot on Kobe Bryant
Shaquille O'Neal's HBO documentary has the NBA fans going wild. The tale of one of the most dominant players in NBA history is about to hit the screens. With their names attached together, the audience expected a heavy focus on Kobe Bryant. However, the director, Robert Alexander revealed the five-time champion will only have a limited role in the film. The reason behind Alexander's decision is a request from Vanessa and the Bryant family. Moreover, according to him, the documentary is bringing Shaq's story to life. Hence, he respected their wishes.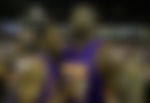 ADVERTISEMENT
Article continues below this ad
Alexander said: "Kobe's family essentially requested that we reduce the amount of Kobe we have in the film." The director continued, "I'm not totally sure, but out of respect for their wishes we did it, we went ahead and we complied."
While Bryant might not only appear for little time, he was arguably the most important piece in the greatness of Shaquille O'Neal. The Big Diesel might have been the most dominant. However, it was the addition of the Black Mamba which asserted his dominance into meaning. The two never saw eye to eye. But their mindset and instincts were the same, the pair wanted to win. Likewise, the two basketball killers etched themselves in NBA history. As much as their prowess took them far, they achieved greatness as counterparts.
ADVERTISEMENT
Article continues below this ad
Watch This Story: 5 Months After Ex-Wife Shaunie's Wessing, Shaquille O'Neal Moves on With Big Confession on Future Family
Shaquille O'Neal might not have had such a historic journey without each other. Do you think Shaq and Kobe are the baddest duos ever? Let us know your views in the comments below.
Edited By: Bagavathi Eswaran