'Stay in School': When UFC's Conor McGregor Ended NBA's Draymond Green's Life on Instagram
Published 01/22/2021, 1:03 PM EST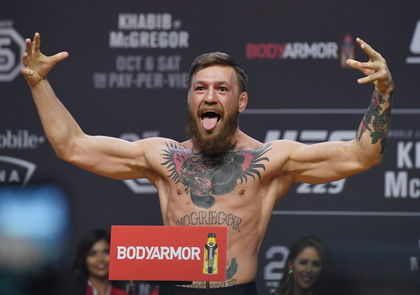 ---
---
This incident took place way back in the month of July in 2017. The buzz surrounding Floyd Mayweather's super-fight on July 24, 2017 with Conor McGregor, was building up. The Irishman, as good at playing mind games as he is inside the octagon, took shots at the former.
ADVERTISEMENT
Article continues below this ad
During one of their media appearance, Conor walked out wearing a number 23 Warriors jersey. So, Draymond Green took to Instagram to whine about him wearing it. He made it clear whose side he was one as well with his caption –
"We rocking with Floyd bro not you… take that off bruh."
ADVERTISEMENT
Article continues below this ad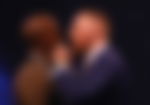 However, the 'Champ Champ' wasn't having any of it. What he did next was to destroy the Warriors' forward with his rebuttals on the since-deleted post.
"That's CJ Watson mate. I don't know who the F**k you are. No disrespect tho kid, keep hustling and stay in school."
Sheesh! But the assault did not end here. Next, he made it clear to Draymond that MMA wasn't a 'game' like basketball.
"Now ask yourself why I'm rocking C.J. when I don't know or give a F**k about basketball. I dribble heads off the floor. Not a ball. This is no game here kid."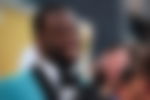 Though Draymond tried to get back at the Notorious with his verbal volleys, it was to no avail. The battle had already been won after Conor dropped the mic.
Conor was making a reference to CJ Watson, the Warriors player who wore the number 23 before Draymond. It was an attempt to mock his bitter enemy, Floyd Mayweather. CJ had allegedly been involved in Mayweather's personal affairs.
Draymond gives Conor McGregor his props
All wounded and battered, Green took the post off his Instagram handle. Perhaps an olive branch to end their beef? But according to him, it did not exist in the first place while he also credited his skills as a professional fighter.
ADVERTISEMENT
Article continues below this ad
"I don't know that man. I can't be cool with a man that I don't know… He is a good fighter."
ADVERTISEMENT
Article continues below this ad
He can try as hard as he wants to make it look like nothing happened over here. But, in reality, the apparent hard-man of the Warriors tanked as a lone ranger. A further proof that if the likes of Steph Curry and Kevin Durant were not his teammates, nobody would have acknowledged his presence.