Against His Wishes, Michael Jordan Was Involved in a Fist Fight Drama After Floyd Mayweather's $300 Million Clash in 2015
Published 10/05/2022, 11:30 AM EDT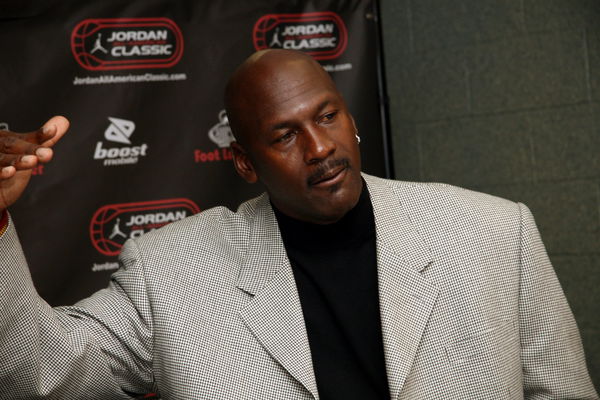 Remember the time NBA legend Michael Jordan was involved in a brawl? To be more specific, 'His Airness' once played the mediator in an altercation between a fan and one of his bodyguards. The duo reportedly clashed because the fan was enraged for being pushed by the bodyguard. Apparently, the quarrel occurred at a parking lot in Sin City.
ADVERTISEMENT
Article continues below this ad
Michael Jordan had gone to Las Vegas to watch the highly anticipated Floyd Mayweather Jr vs Manny Pacquaio fight. The $300 million word fight took place at the MGM Grand Arena on May 2, 2015. The media called the fight the "Battle for Greatness" and the arena witnessed a huge turnout of boxing fans. Additionally, celebrities such as Jake Gyllenhaal, Denzel Washington, and Magic Johnson attended the biggest fight of the year.
ADVERTISEMENT
Article continues below this ad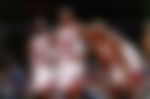 After 12 rounds, Mayweather emerged victorious over Pacquiao via unanimous decision. Mayweather won the fight by 118-110, 116-112, and 116-112, keeping his legacy going. The night seemed to end well except that the Chicago Bulls legend got in the middle of an unexpected fight of his own.
Michael Jordan settles a dispute between a fan and his bodyguard
After the fight was over, MJ exited the venue with his security detail. While Michael Jordan was being escorted to his car in the casino's parking lot, one of his bodyguards pushed a fan out of the way. The man did not take it well and created a scene in the parking lot itself. The angry fan allegedly claimed that he was a 'Piru', a member of the Bloods street gang.
ADVERTISEMENT
Article continues below this ad
While the place was already attracting more crowds, the man started yelling at the bodyguard. Jordan stepped in to calm the man down before the situation escalated. The guy who uploaded the video praised MJ for stepping in and protecting his bodyguard.
"We thought it was powerful how Michael Jordan quelled a situation that was going to get out of hand real fast if he had not stepped in. Michael Jordan was actually protecting his bodyguard… That goes to show Michael Jordan's power and influence off the court." wrote the individual who goes by the name 'delfunkboy' on his YouTube channel.
WATCH THIS STORY: "There is No More Running in the Back" – Michael Jordan's Blunt Message that Caught Bubba Wallace Off-Guard
ADVERTISEMENT
Article continues below this ad
Whether he is in the court or outside of it, Michael Jordan always knows how to establish his dominance when the situation calls for it.
What did you think of this? Let us know your thoughts in the comments below.